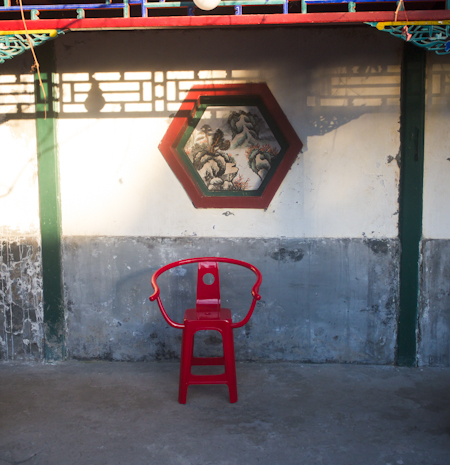 Fit for an Empress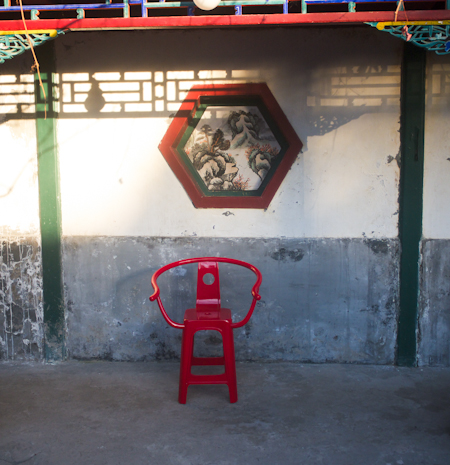 Beijingers will know that this comes late. Wuhao, the premier concept shop in the city, has already been open for a year. Wallpaper already described it as one of the top twenty reasons to visit China now and Stylites has featured the Wuhao Tea Shop pop-up at Beijing Design Week.
But, strangely I have never spoken much about what must be the world's most beautiful retail setting. In a garden owned by the family of the last emperor's wife, Wuhao Curated Shop is tucked behind an barely marked door in one of Beijing's best preserved hutong areas. Installations change by the season with themes based on the elements and drawing heavily on the Yiqing or Book of Changes. The focus is young Chinese fashion and furniture designers, many of whom produce special lines or items for Wuhao. More pictures of the yard can be seen on the website.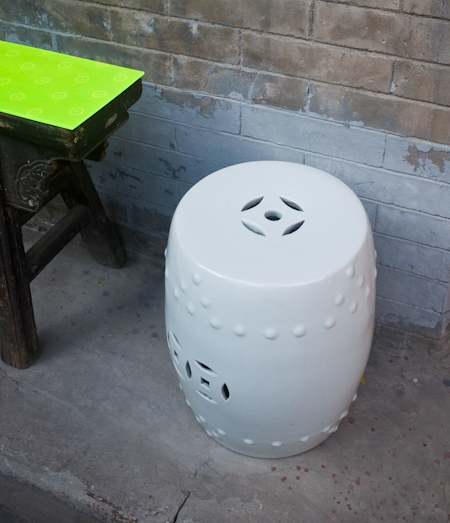 The beautifully laid-out and decorated garden also has such interesting items as this rather common porcelain incense burner that is chromed for an entirely new effect. Specialty items like this, created by Wuhao, can also be purchased.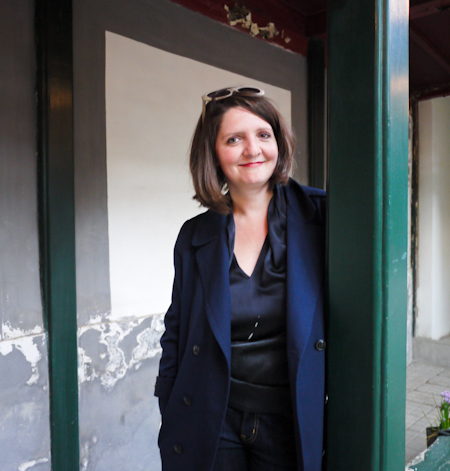 Just like Corso Como and Colette, Wuhao has an charismatic and visionary lady behind it. Parisian Isabelle Pascal would frequently mention her project when I ran into her at parties and I knew that it would be a very special shop, but I never imagined it would be quite as magical as it is.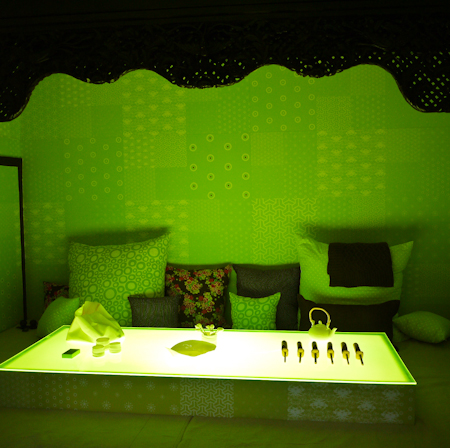 The acid green wall-paper created by Wuhao uses prints from the Tang Dynasty.
Wuhao would also be one of the best fuction spaces in Town. This traditional courtyard with jagged rocks, secluded seating areas, and 1,000 square meters of halls, terraces, courtyards, corridors, and yards, lovingly restored with a respect for the historic structures while subtly injecting nods to modern living. The space that is, above all, varied and always unexpected in its layout and detailing. The outdoor and indoor spaces work for a variety of events including workshops, lectures, screenings, soirees, and weddings. Either the entire complex or individual spaces like the West, East or Main Pavilion can be rented. Perfect would be a cocktail hour in the garden complete with Jiashan, an original stone mountain, followed by a banquet in the Main Pavilion.