The Florence Photo Shoot在佛罗伦萨的拍摄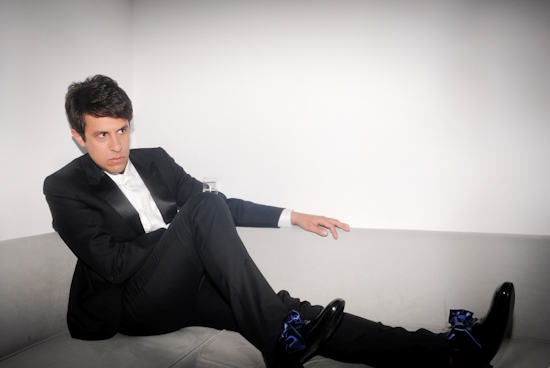 Finally, here are some shots from the photoshoot that we did in Florence using the clothing on sale in LUISAVIAROMA.
Well, I am not a professional model – that is for sure. One thing I learned that day is that it is very hard to find entire outfits that both fit and go together reasonably well in a single store. Also I was pretty much doing this photoshoot right off the plane, sot there wasn't much time to pick a wardrobe. Anyway, I did find this dinner suit from Lanvin (available here ) in a lightweight wool that was perfect around the thighs though the coat was strangely baggy. The shoes from patent shoes with a blue bow from Giacomo Morelli (find them here) were the most interesting part of the ensemble though. More pictures of those beneath.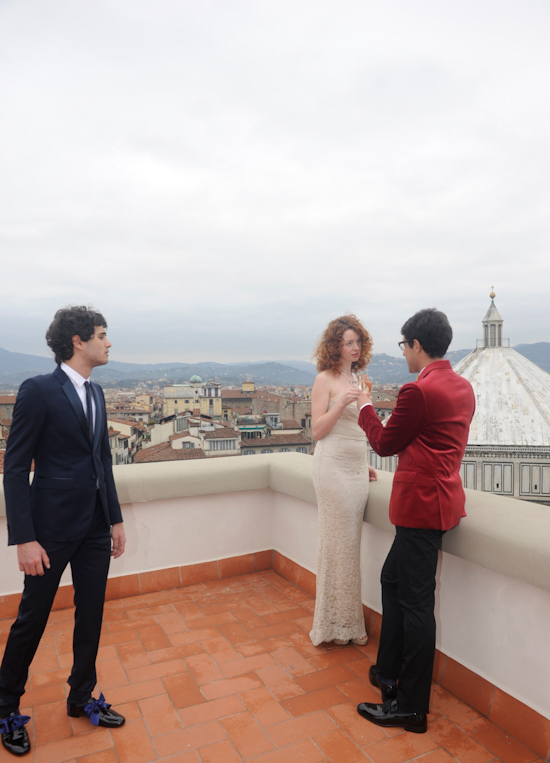 These two are real models. We were able to go out onto the terrace on top of the shop for some shooting. This was overlooking the centerpiece of Florence, the Basilica di Santa Maria del Fiore or Duomo. From one of my least favorite brands, Dsquared, I found this rather appealing velvet coat with satin lapels (it is here) and oddly gratuitous feeling ticket pocket. It was amazing that the coat fit me almost perfectly. It would not really require alterations unlike the Lanvin suit above. In a midnight blue, the Burberry Prorsum suit (here) on the left features satin lapels that just about make it into a dinner suit, though there is always something a little improper about notch lapels and black tie. I suppose it is in that new family of suits that stylishly straddle the line between business attire and black tie and are, thus, most effective for going to fancy, but not altogether formal events.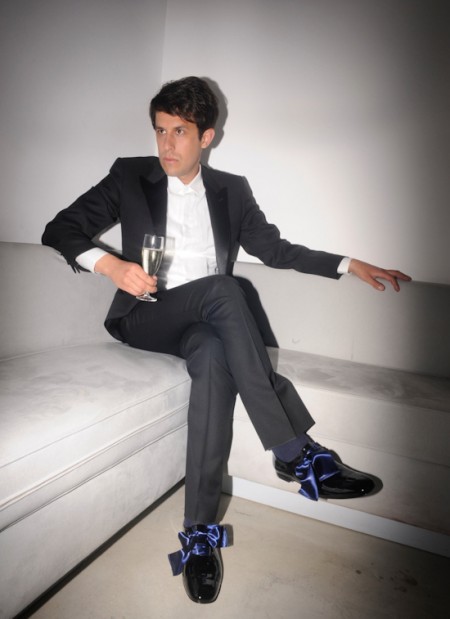 终于能把在佛罗伦萨拍的照片放上去。我明明不是个专业的模特。我这里穿的一套Lanvin的正装 (这里可以买) 和一双比较有意思的Giacomo Morelli (find them 这里) 鞋.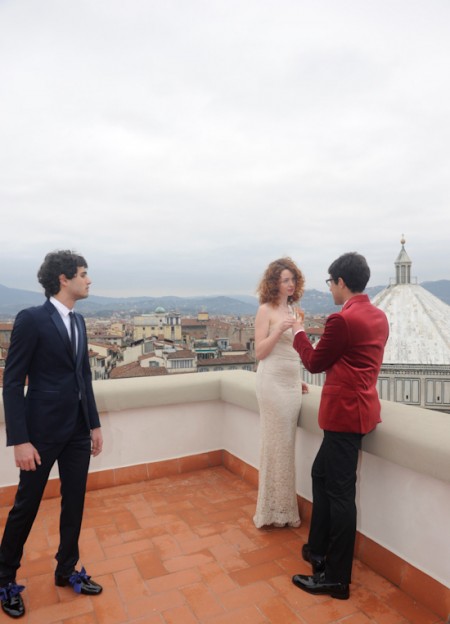 跟两个真的模特在外面拍的。我穿的是件DSquared平绒西服(这里) 左边的模特穿的是Burberry Prorsum的西服 (这里) 。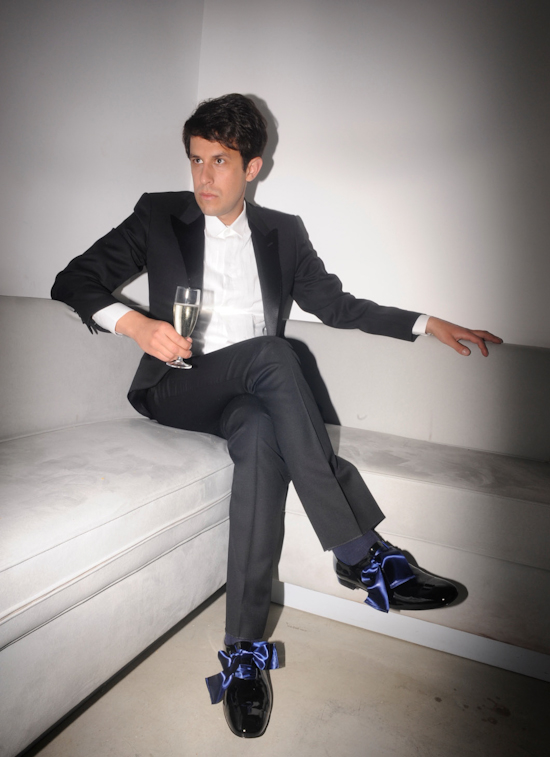 I was really looking less than happy for being in one of the world's most beautiful cities wearing rags I could never afford. I'm sure it was jet-lag rather than something more existential. Those are the flamboyant shoes from Giacomo Morelli , a 24 years old young Italian Designer.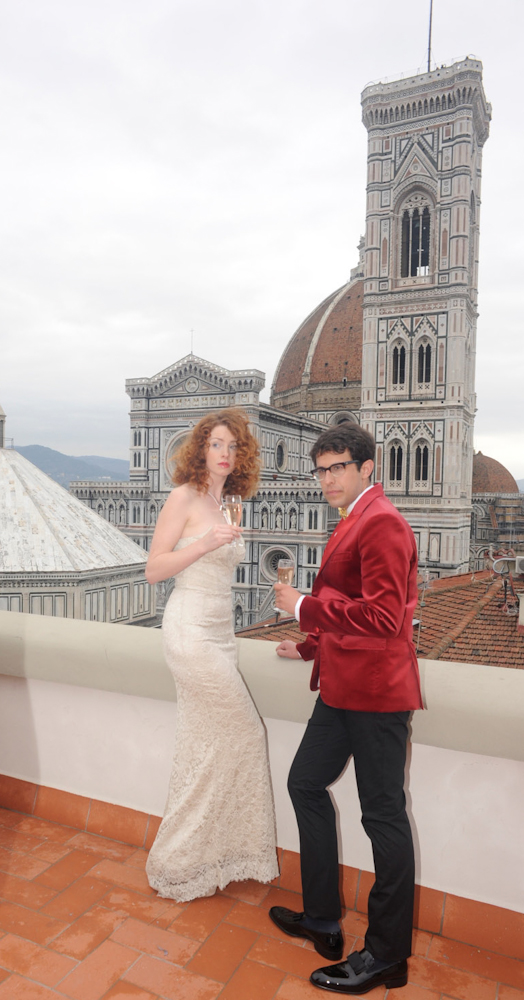 Here is another view of the Duomo.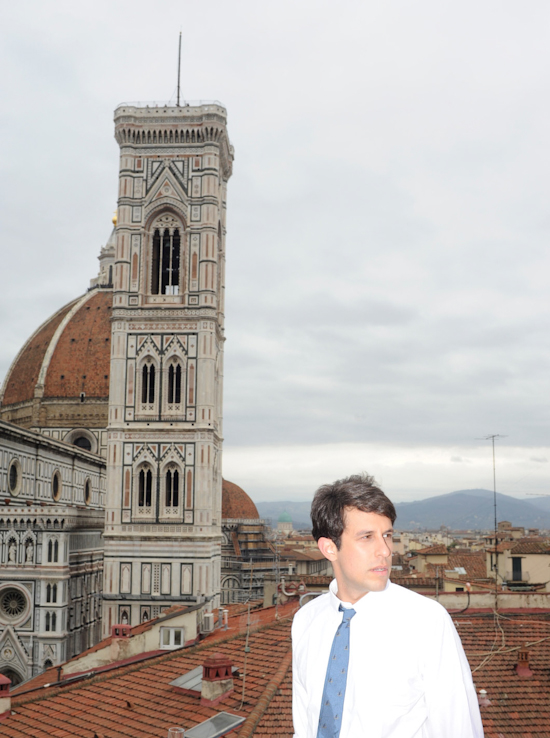 And here as well.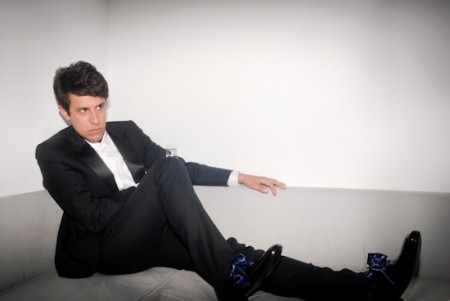 有时差所以看起来确实不那么开心。那双鞋又是 Giacomo Morell的那双。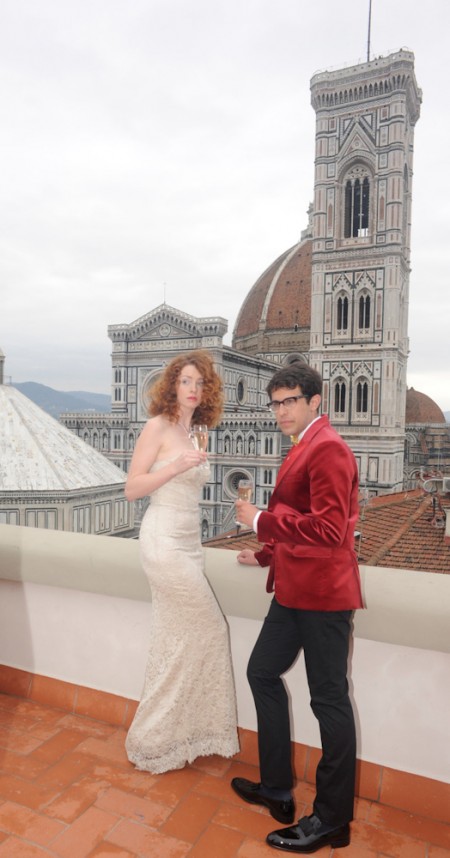 后面是佛罗伦萨最大最有名的教堂。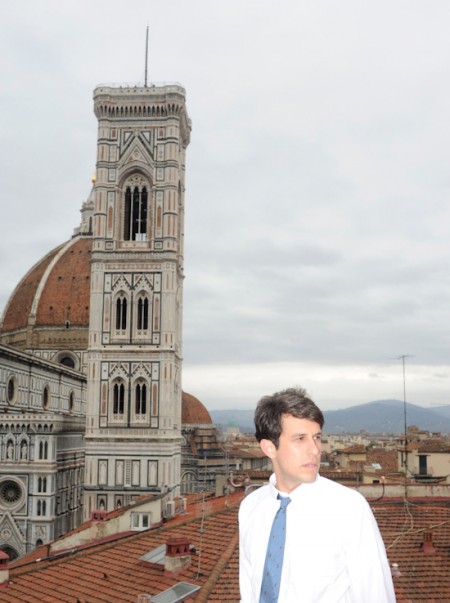 这把领带我特别喜欢。是美国品牌Band of Outsiders.