Beijing's Most Stylish Restaurant Opening
The grand opening of Mesa on March First will be Beijing's first dazzling party in the Year of the Snake (sorry Dior!). In addition to free flow wine, cocktails, beer, tapas and desserts, the event features a live jazz performance by Phillipe Mege and a charity auction with proceeds going to Free Lunch for Children. Bidding is on items donated by the Four Seasons Beijing, D-Sata, the Chair Man, and others local designers, wine distributors, and retail outlets.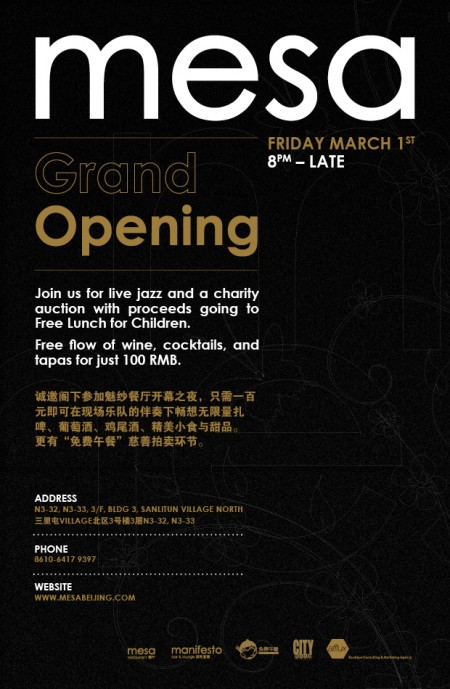 And, well, my company, Afflux is doing the invite list, so I guarantee that all of Beijing's epicureans, fashionistas, bon-vivants, arbiters of elegance, gluttons, and all lovers of a delectable night of revelry will be assembled in one place.