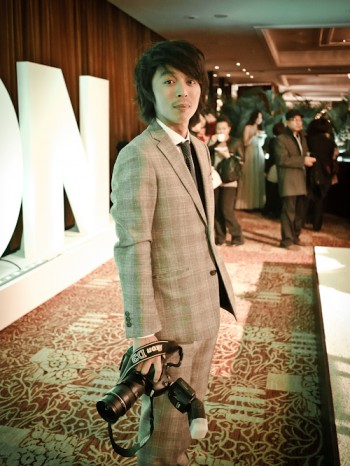 The Japanese version of Leon sent a photographer over for this event. Wearing a glen-check suit, he was one of the most effortlessly stylish individuals at the event. Don't think I have ever seen an event photographer who was so well-dressed.
日本版的《Leon》的摄影师也来了。我从来没见过一个活动摄影师穿得这么好。
Justin from NC-Style and a friend.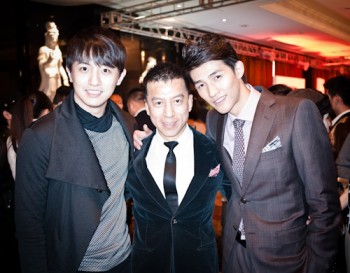 Here is the EIC of Men's Leon, Cameron Bai, abutted by two models.
男人风尚的主编柏克和两个模特。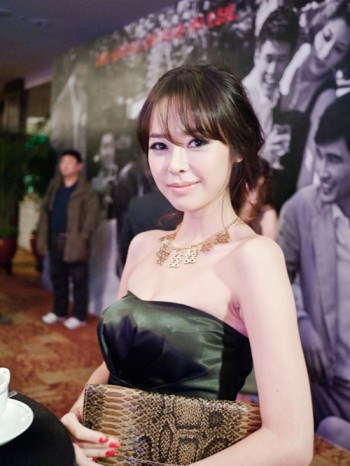 There were women at the event. One was this Beijing-based Korean filmstar.
这是个在北京工作的韩国演员。