Perhaps not the most fashion-focused guy at the music festivals, he did have the sweetest expression.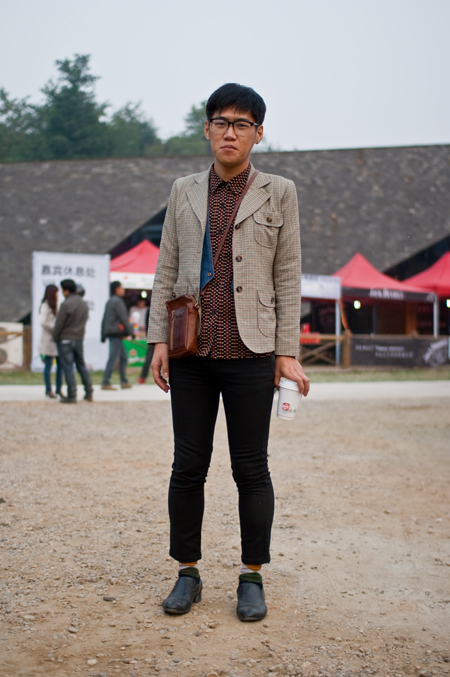 Shrunken proportions are quite a long-term trend here in Beijing.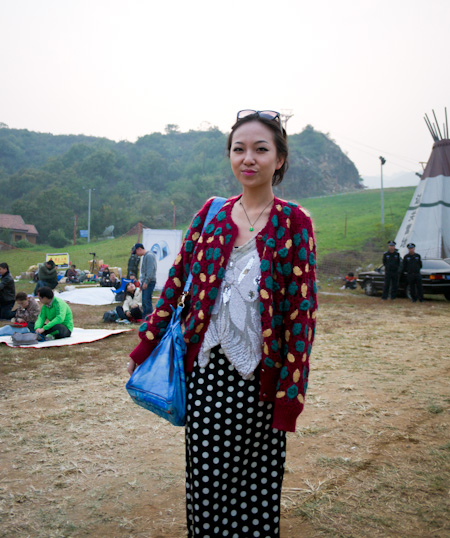 Here are quite a range of patterns and textures.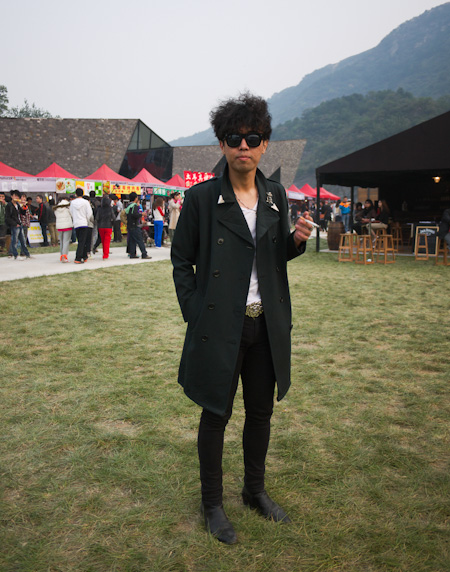 And this is quite dramatic indeed.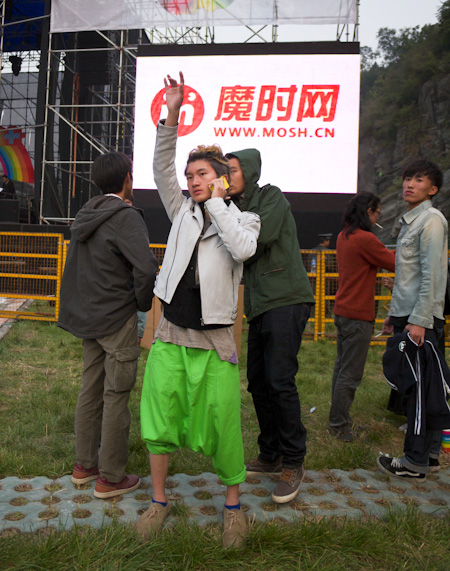 What trousers!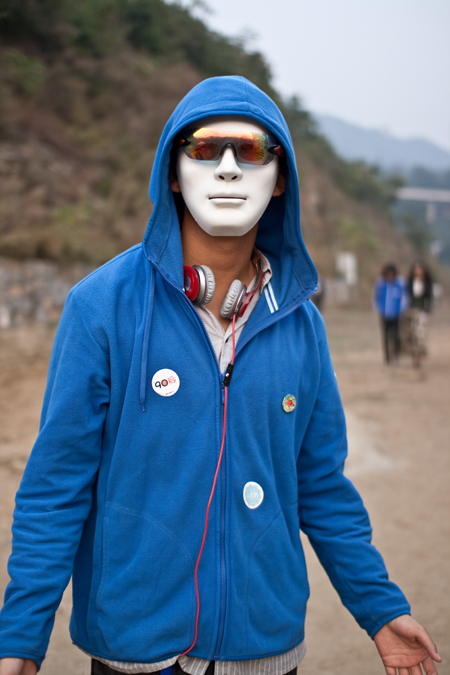 I wonder if it protects at all from pollution.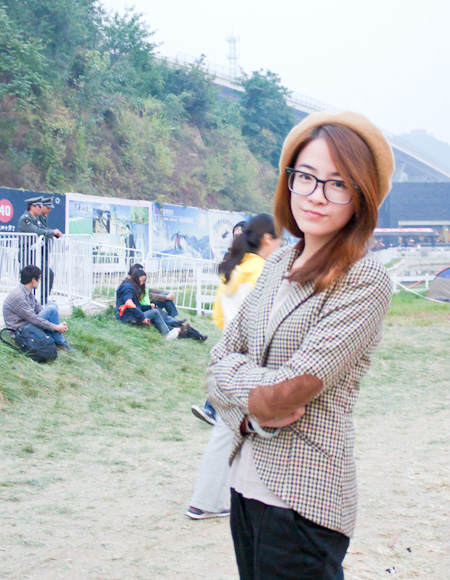 And this is a rather charming fall look.