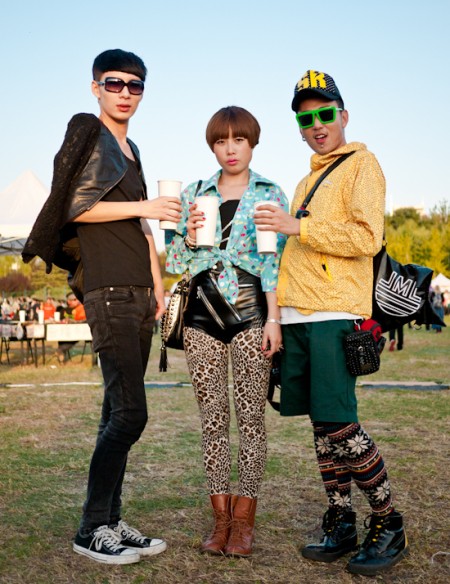 "Androgyny" was a candidate to be one of the ten trends for 2010, but it really has been prevalent for several years. Newer this year was the number of people of both sexes wearing loud-print tights.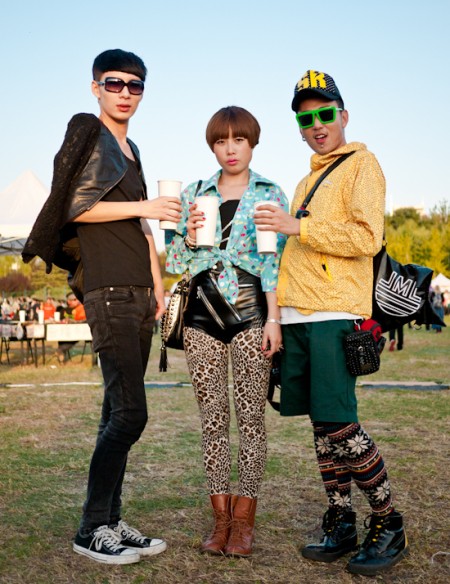 今年不仅女生爱穿裤袜, 男生也开始大胆的尝试。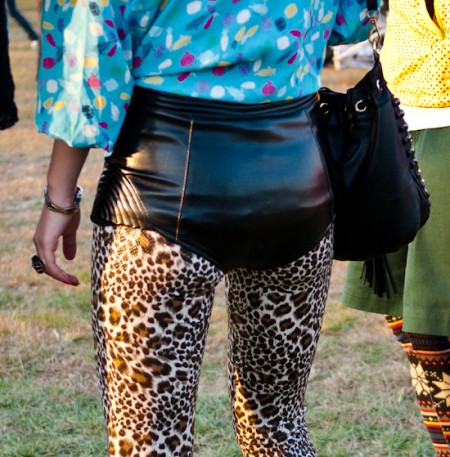 This should have gone in the post on leopard prints.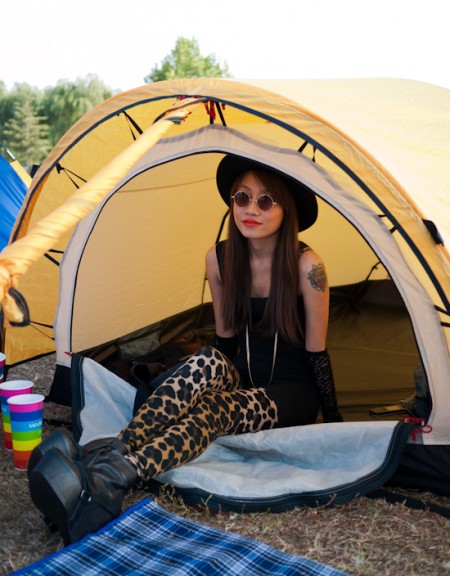 Tights were one of the main instances of the feline-type print.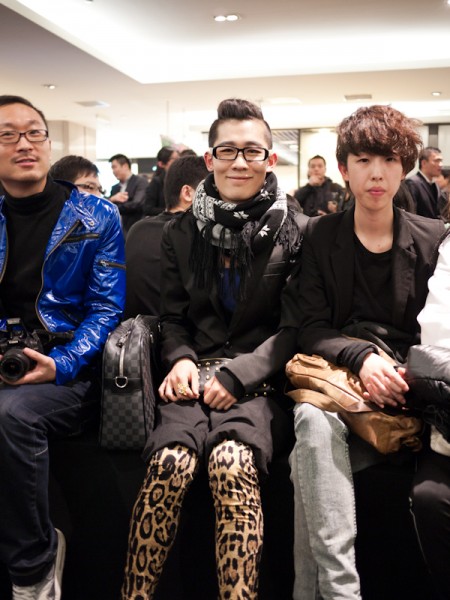 The girls and boys wore it with black.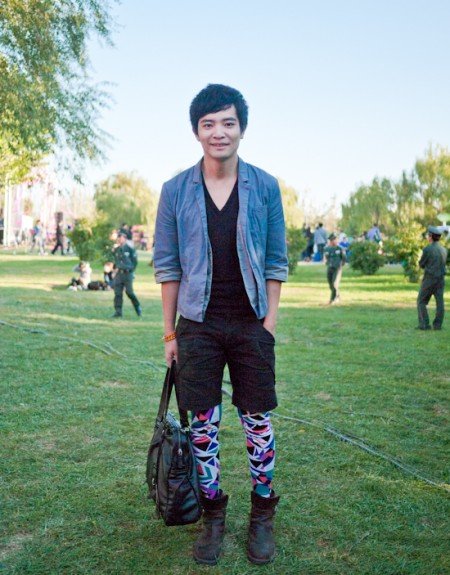 Boots were a regular choice.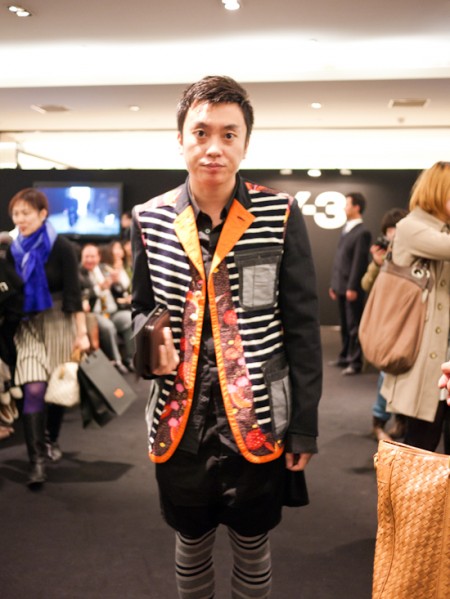 And shorts were a must for the men.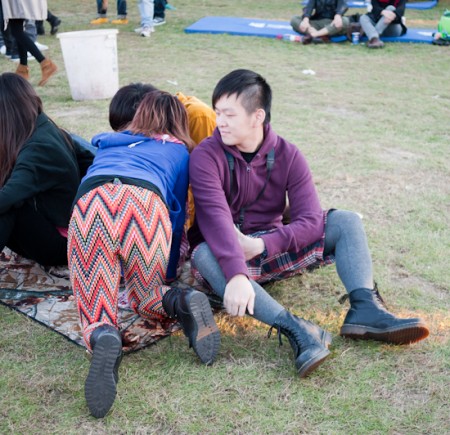 Most women went bear-butt and often favored a man also in tights.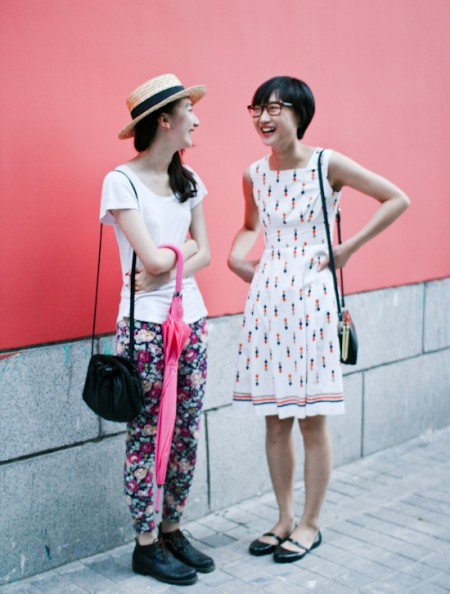 Floral was a more girly choice.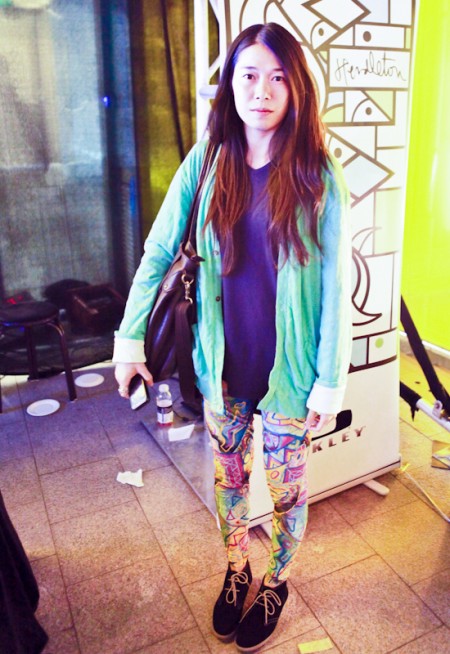 Of course it was part of the '80s revival.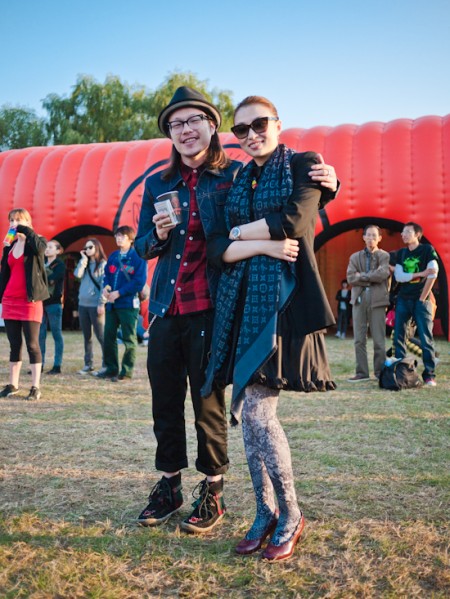 Not only the hip went in for it.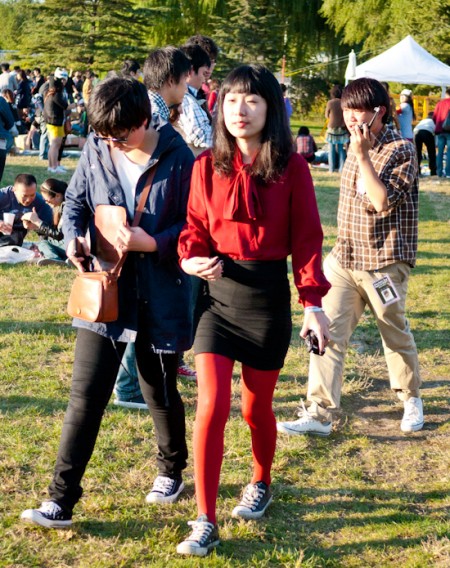 Bright tights were even more common, mainly in red.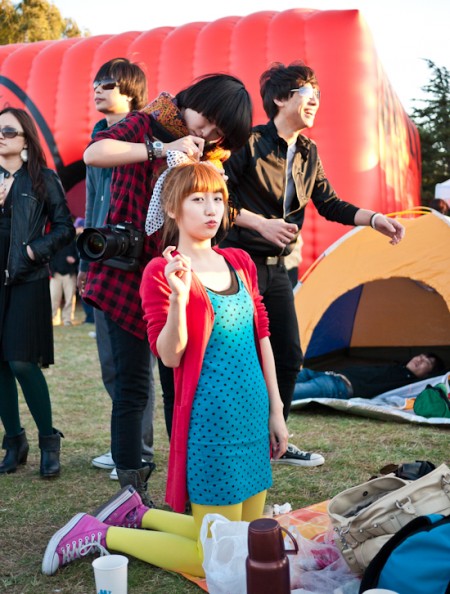 And yellow…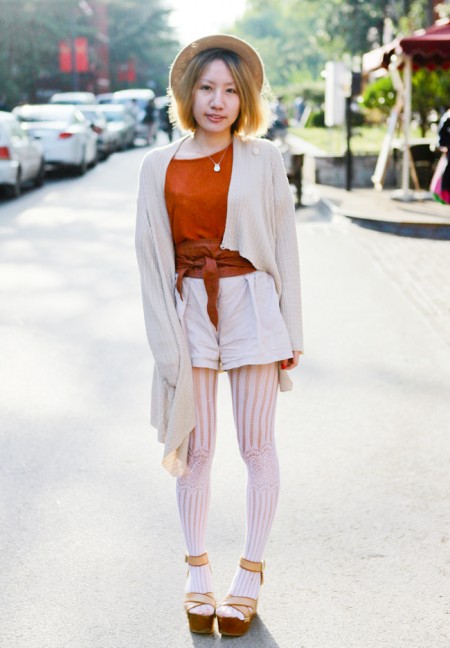 White tights and subdued patterns were less common.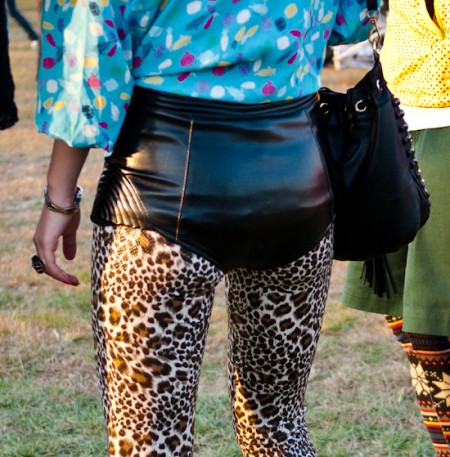 这个也keiyi放在 豹纹趋势.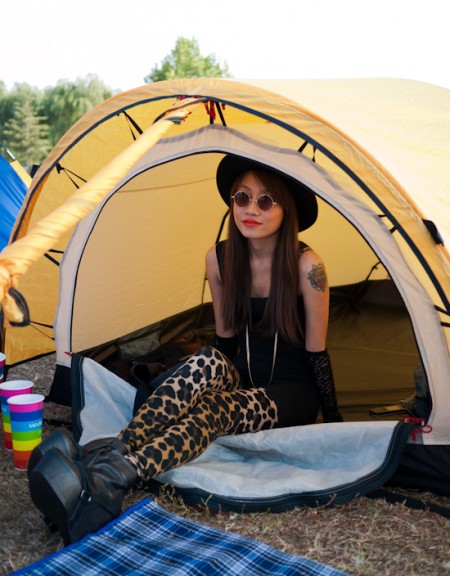 豹纹的Legging带着一股野性。
男人最必须要有的是5分短裤。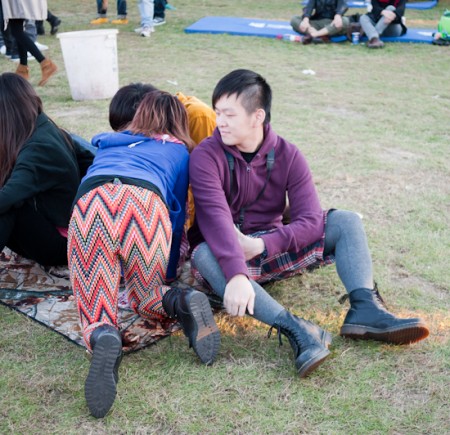 女人也喜欢找穿长袜子的男人。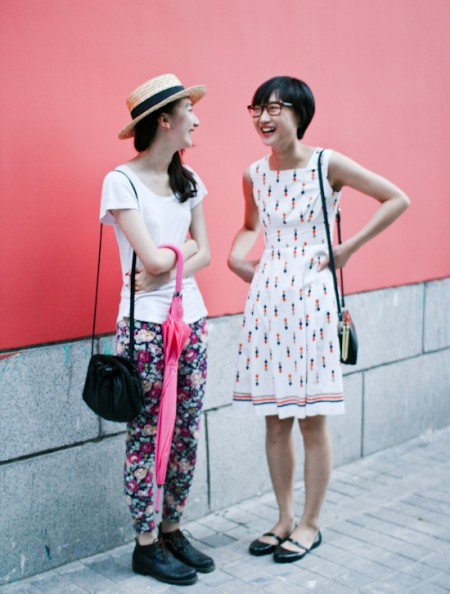 绣花的裤袜会让女孩子更有女人味。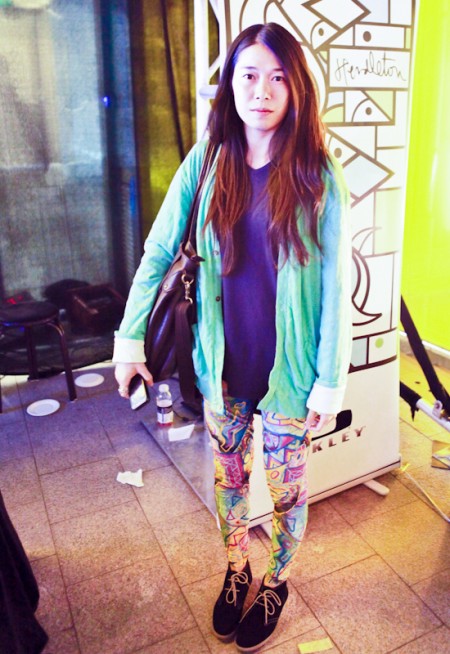 也是有80年代的感觉。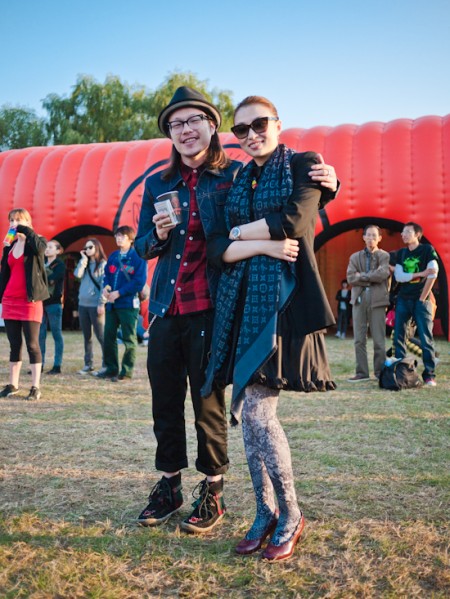 不那么潮流的人也喜欢。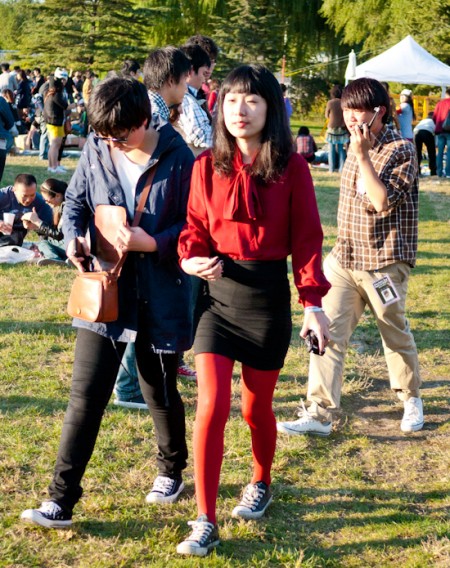 今年也特别流行红色。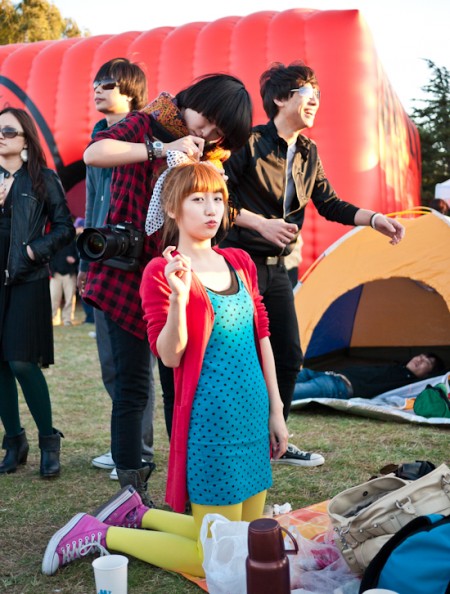 如果有双美腿,可以大胆尝试鲜艳的颜色。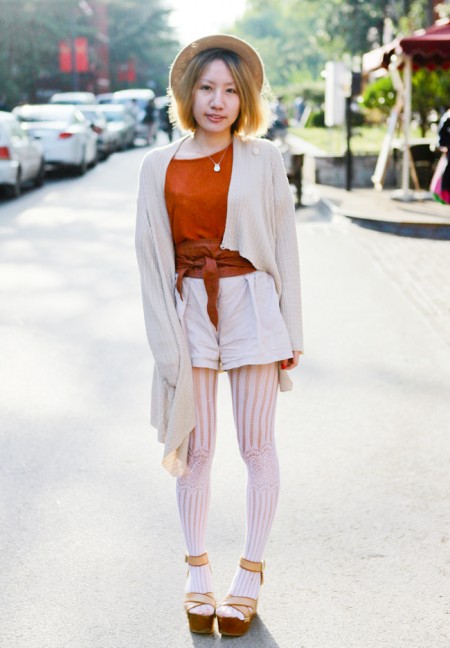 白色就少点。