Boys at Burberry男孩在Burberry
Still quite a few more photos from the Burberry event…don't know that I have ever seen a face that chiseled in China, but he keeps it real with bowl-cut.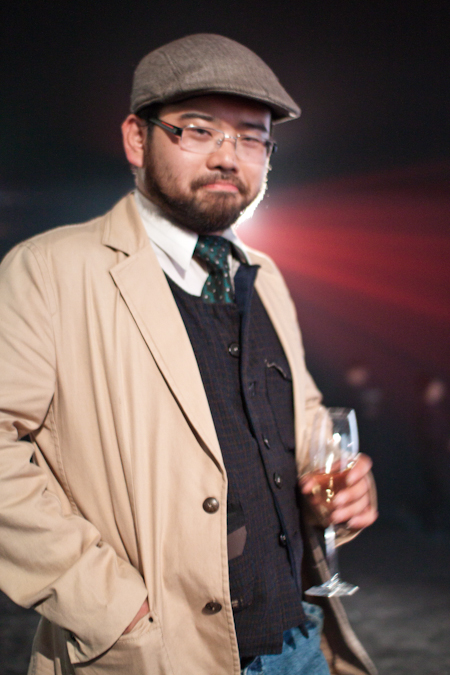 Al Di is a major man in the independent music industry.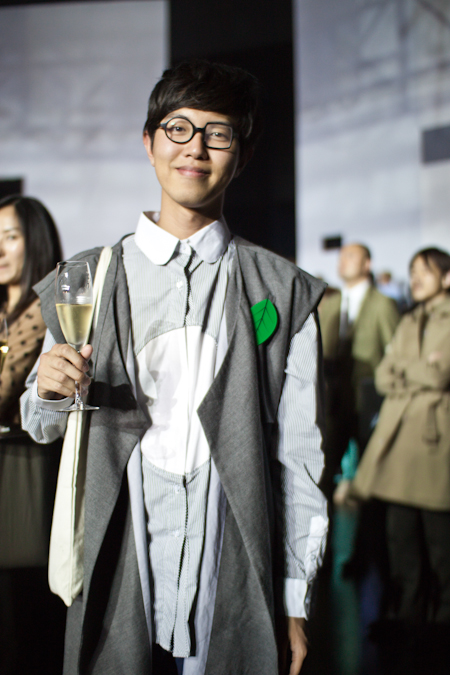 Ritchie wearing items from his own Triple-Major collection.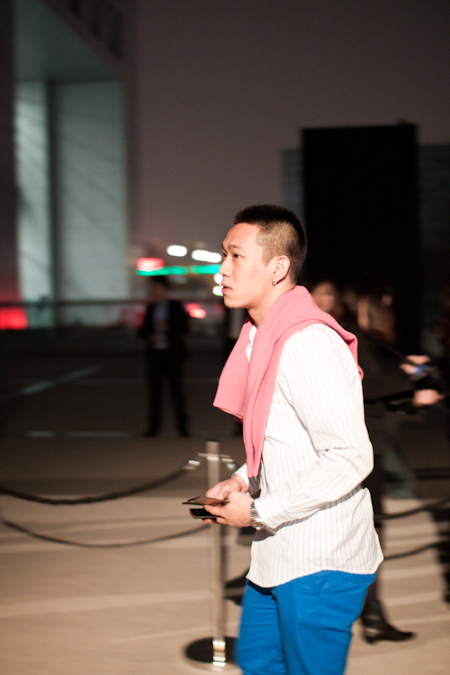 A rather springy combo.
One of the members of Keane with his bodyguard.