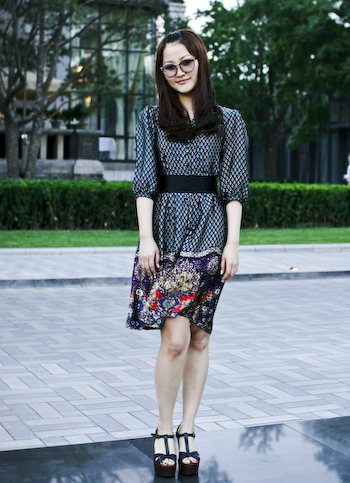 I didn't realize this when photographing her but lovely Jin Haixin is a well-known pop singer. She is a Chinese of Korean ethnicity and has been popular since 1999.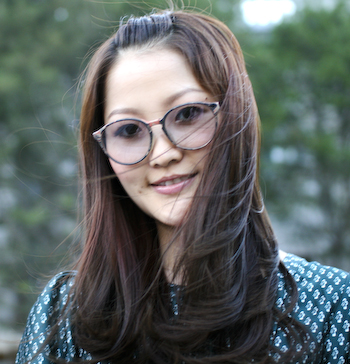 The dress is Donna Karan the glasses vintage.
Compared to other more arrogant celebrities I have encountered, she was very sweet, not becoming irritated by my annoying questions ("where do you perform?" "do you have a band?"). You can sample her tunes on baidu.