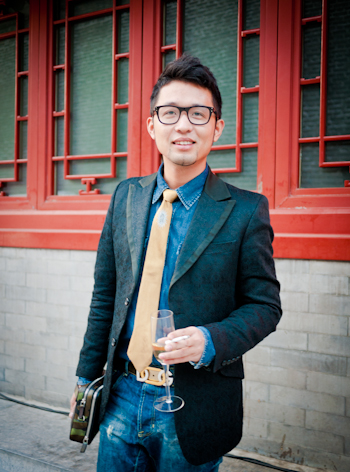 Kan Deng, the Creative Director/Fashion Director at Grazia, switches up the ties and the sport coats, but he has been keeping to a denim shirt the last few times I have seen him. Kan's styles were picked up when he was in Paris, too.
《红秀》的创意总监兼创意总监邓堪最近都会换领带和外套但每次都会穿件牛仔衫。巴黎的一个网站也派过堪。
More stories on the Phillip Lim show at Dongbianmen from Style.com and stylelist.com. These websites really have names like mine.