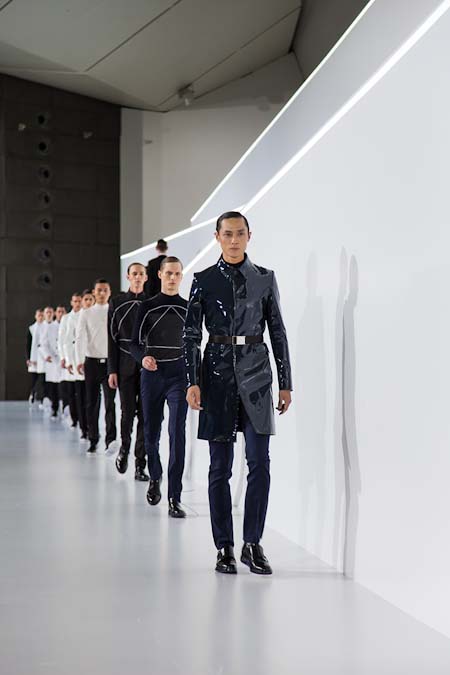 Photos: Penn
Dior Homme staged its first-ever fashion show outside of France on Thursday at the Central Academy of Fine Art (CAFA) in Northeastern Beijing. Long-loved by local fashionisatas, this was the most eagerly-awaited event of the year, up till now. Purportedly, other brands even changed the timing for their events to avoid being lost in the media excitement surrounding this event. Etro was supposedly to be staging a major fashion show at CAFA this year, which now not going to be on until 2014.
Designer Kris van Assche gave adoring audiences a line-up of black, midnight blue and white that was well-received, as expected, though some commented that Prada had done this years ago. My own critique, if you can call it that, was more related to the sinister, dystopian feeling of the show. My immediate feeling at the end was that I just seen an army of futuristic stormtroopers from a conformist perfect society in a controlled by technocrats well-versed in the occult. The triangles within a circle made me think of the all-seeing eye on the US dollar, and van Assche said it was a reference to men's societies at institutions like Harvard. Others spectators seemed to agree that there was a certain feeling of the National Socialists.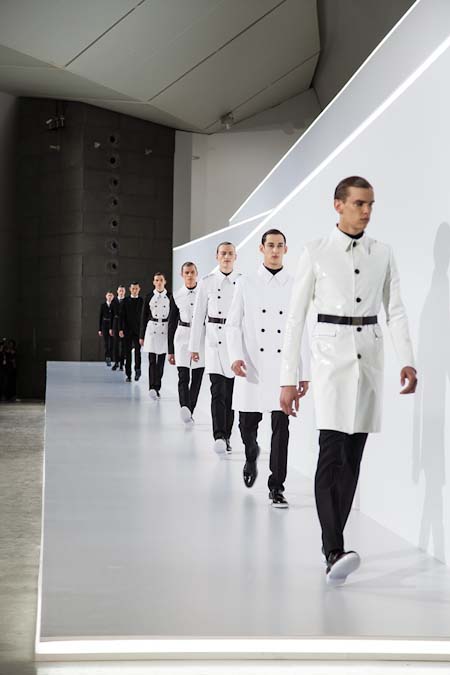 The white coats were the most coveted item of the show. These must-haves would not stay that color for more than a few seconds in Beijing unless you live in an air-tight apartment connected directly by elevator to a parking garage. I think they should have done a lab coat as well, to fit the clinical texture of the collection.
According to the Dior PR, clothing from the brand is very popular among young style guys in Beijing. The collection was shown here rather than Shanghai, because influencers are here and not there, she said.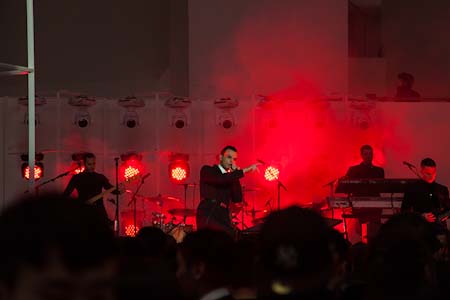 The band this time was Hurts, a UK synthpop duo, that was not quite as colorful or fun as The Petshop Boys, who performed in the exact same place at the Prada show two years ago.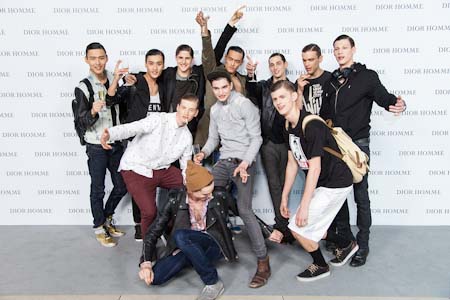 The models were very young. The Western models got very rowdy and drunken at the afterparty. The Chinese models had headed home long before of course.