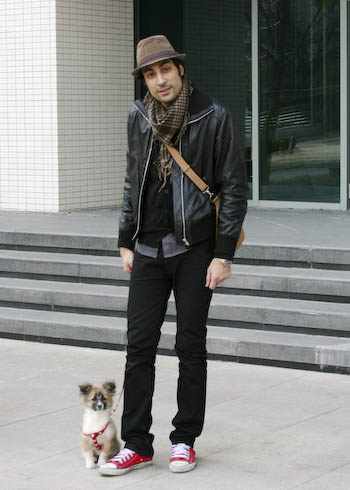 Ali Nosrati just got a new dog that he named Ikea. Ali is from Sweden, so the name is appropriate. I met Ali at the opening party for a new Guess party last year. I was very interested in the high quality bags and wallets that his brand, dowdy fourhundred, is offering.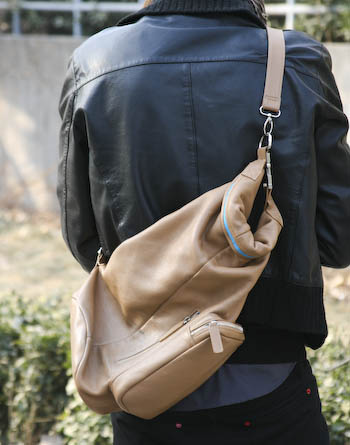 This particularly dowdy fourhundred bag – is it a backpack or a messenger bag? – has apparently captured the imagination of Japanese buyers. At the moment, Senli and Frye is the exclusive distributor for the brand in China. Contact me if you would like further information.
Ali and his partner, Jesper, have also started a brand focused on canvas bags called TD. Immortali, focused on the needs of the modern man. I hope that Senli and Frye will be able to offer this line in the near future as well.
Also, check out Ali's new bag blog, the Dowdy Story.