LEON Magazine Fills a Gap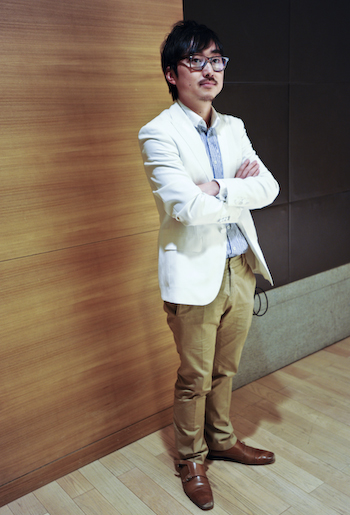 The Chinese version of Japan's LEON magazine is now available throughout the country under the title Nanren Fengshang (男人风尚). Ni Ya (倪亚) is Style Director for LEON, which he says will offer a functional approach aimed at teaching men how to dress their best while expressing personal style. This approach to fashion magazines is characteristically Japanese, in contrast to the abstract, slightly vague, representation of style that appears in Western fashion publications. Most men's publications targeting Chinese men have adopted the latter approach.
Ni believes the main difference between Chinese and foreign fashion labels is that the former are more geared towards mass taste, while foreign labels focus on specific demographics. China Fashion Week was not an attraction. He explains that the labels present lack unique voices. His favourite fashion label is Phillip Lim.
Photo: Anne Li