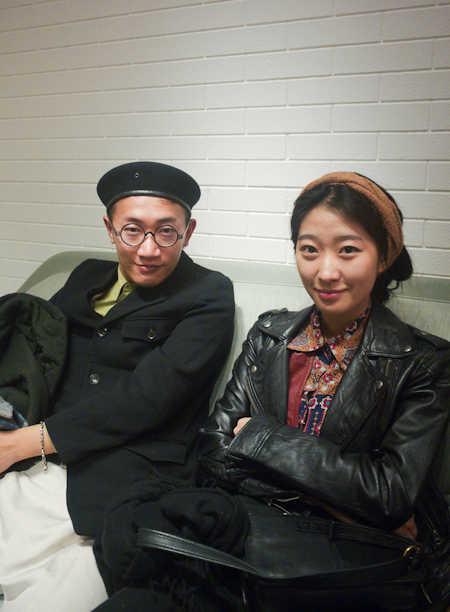 Sorry for the delay in getting these photos up. I know the event was last week, but the exhibition is still on at Lane Crawford.
Above are make-up artist Tupper Bai and his friend, a fashion photographer.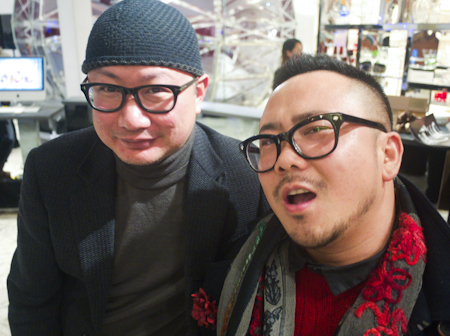 Two media luminaries: Charley Kan and Li Mengxia.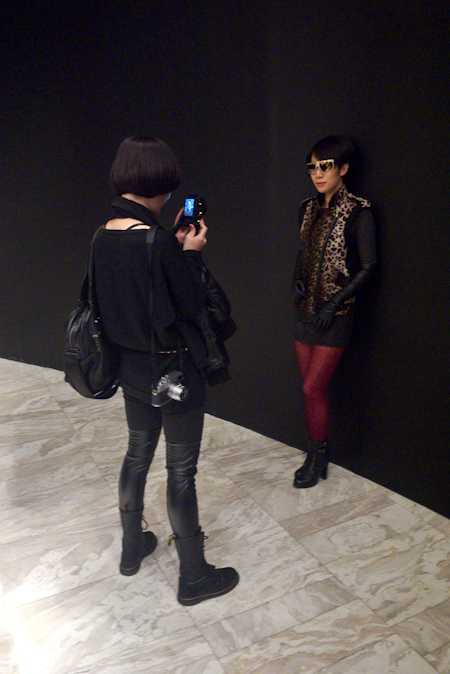 Blogger Tess showing off her new style.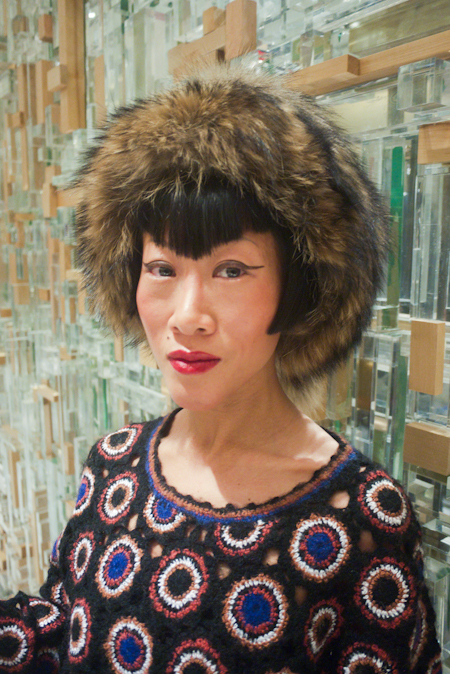 And here is one of Beijing's leading creatives, Lin Lin.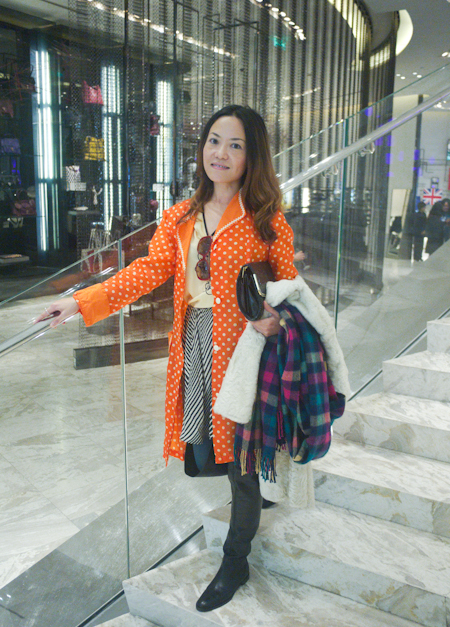 And fashion PR luminary, Nicole Chen.