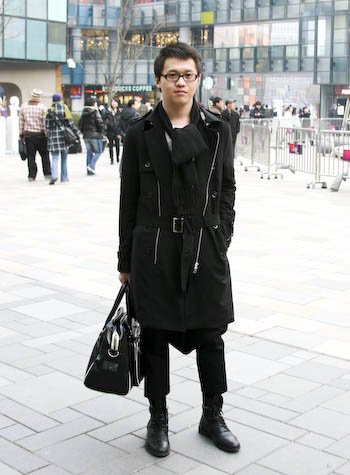 John Charles is one of the creatives at Thompson Advertising, Inc here in Beijing. This look is really quite punk in a way. I always find it interesting when people can wear a single color and still make it interesting. The Thompson website says that they are "business people, helping business people take care of business…Yes, we are creative, but you couldn't tell by looking. " I must say that I can tell from looking at John Charles is creative.
Could one say the same of the characters from Mad Men, my current favorite TV series? Perhaps in their own day, this would be the case, though my sense is that the intention was to make their costumes seem stylishly conservative – even for their own day – rather than edgy. As it turns out, this past weekend, Yan Zhang, a successful and very interesting young entrepreneur here in Beijing, hosted a Mad Men Party. Here are some of the photos. Compare the contemporary Beijing ad man with modern interpretations of 1950s/60s Ad Men.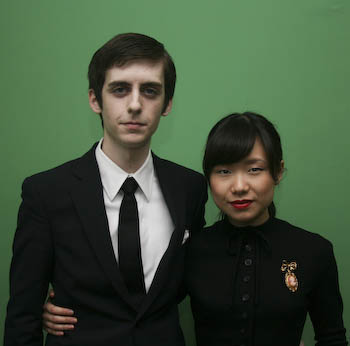 Investment banker Mark is wearing a Senli and Frye suit. Julie is wearing a vintage 1960s dress and brooch.
Ben is hitting the look pretty accurately. Of course, they rarely wore suits this dark in the show, but medium grays are surprisingly rare these days.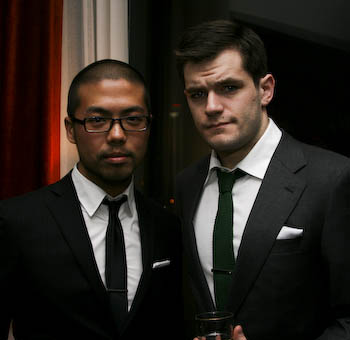 Warren is manager of Punk, the club at Opposite House, currently Beijing's hippest boutique hotel. Bill is working at the American Embassy and wearing a lovely suit from Saville Row that is in a shade quite like what one would have seen in Mad Men. I love the green knit tie.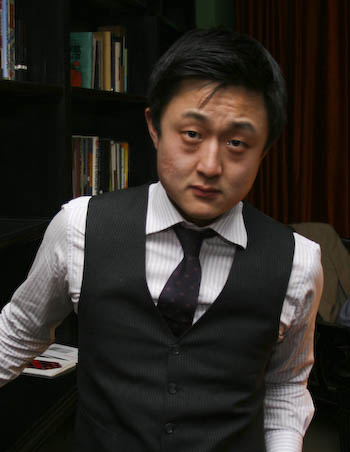 Yan Zhang is the man who made it all happen. Nice tie, great apartment.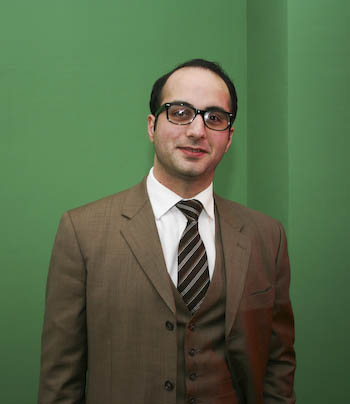 Nicholas had not seen the series, but he captured the spirit very well. The hair and glasses are perfect. The vintage suit made it seem a bit like a cross between Sterling and Pete Campbell while hunting in the English countryside.