Many people were wearing the latest threads from Burberry. The Vogue EIC Angelica Cheung was wearing the exact same coat that night.
Many items seemed to be from the now available Spring 2011 collection, the theme of which was "heritage biker". For this collection, designer Christopher Bailey was inspired by biker gear created by Thomas Burberry in the early 1900s. We will try to find out how many of these items are purchased at the full Mainland price. For the time being, have a look at this piece our friends at JingDaily have on the price discrepancy between the Mainland and abroad.
This is also from the motorbiking collection.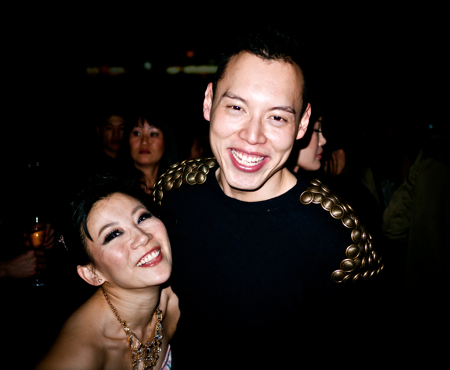 Someone wore what seems to be the exact top as this at the Prada event. Given that the piece is from Burberry Prorsum, it was probably more appropriate here. If possible, people often try to wear items from the fashion label of the night. Failing that, they also might choose outfits that reflect the spirit of the brand. Both of these behaviors were highly in evidence at the Burberry party. Perhaps this is because the brand is equally popular among males and also due to the recognizability of its classic aesthetic.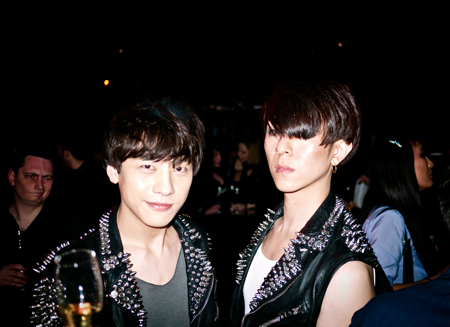 A lot of people were wearing these spiky tops. They must be from that recent biker collection. Super VC is Beijing's leading Brit-Pop brand, so there attendance was no surprise.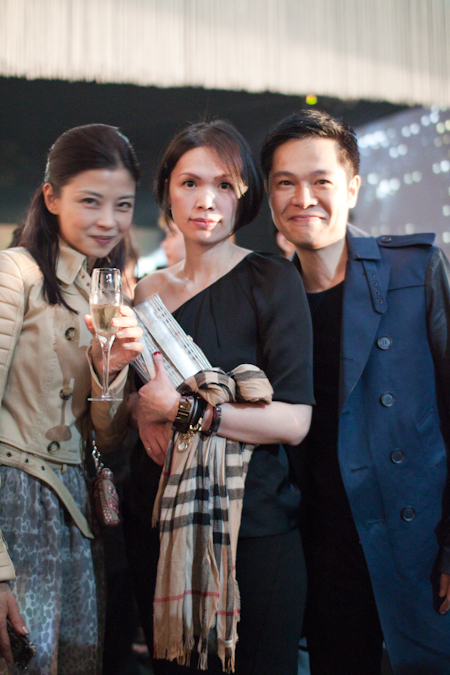 Of course, there is nothing more recognizably Burberry than the plaid. Anything with that plaid will certainly sell well, especially in second and third tier cities. An editor from Men's Health commented that, despite the obviously fashion-forward Prorsum, the brand still does appeal mainly to people of more conservative taste, especially government officials, who gravitate toward anything with that familiar plaid.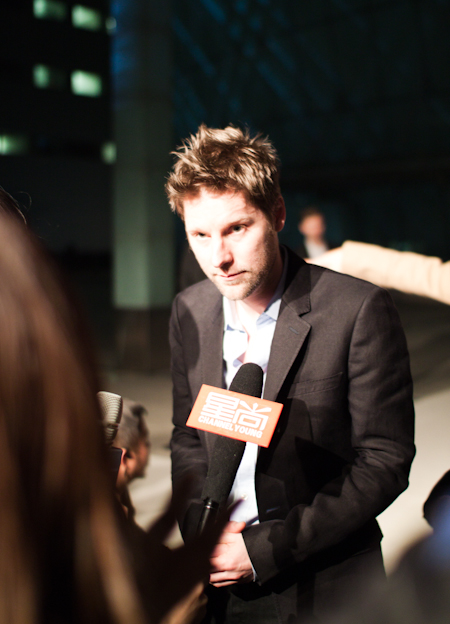 In a well-fitted suit from his own brand, Christopher Bailey succeeded in staying on the PR script.