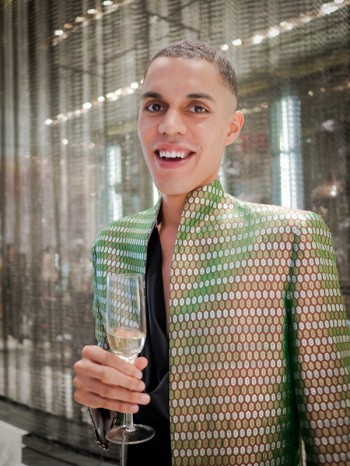 Lane Crawford's Winter Soiree brought out the most happening fellows in town for Moët and pop-up shops.
This top is made by a Beijing tailor out of fabric purchased in India.
北京最时尚的男人都来到连卡佛冬日聚会为了一边喝香饼,一边购物。
上面的衣服是北京的裁缝用印度买的布料做的。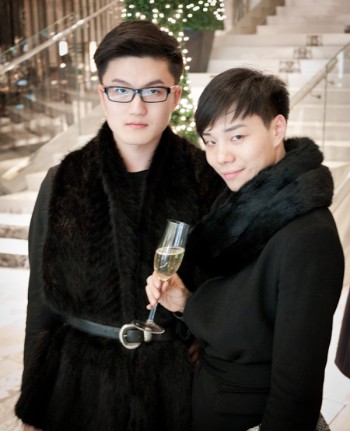 These two men in black fur work in the PR field.
连个穿着黑色皮草领子大衣的男人是做公关的。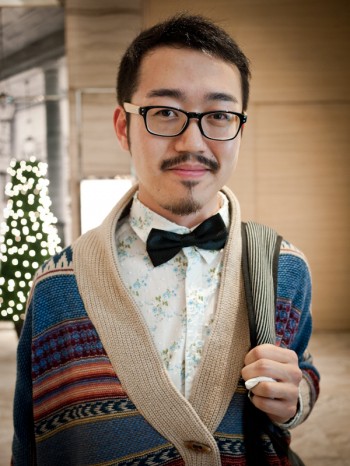 Pheonix mixes a Native American style top with a bow-tie.
他穿的是美国本土人风格的上衣和领结。还是有点意思看见一个中国男人同时穿几种不同的美式的东西 – 眼睛还带一点50年代的感觉。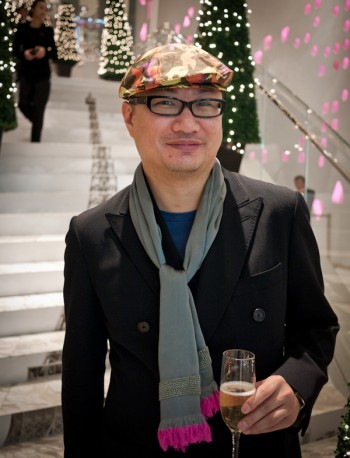 Charley Kan is National Creative Director and Managing Director for MEC China and one of the most important figures in the China media world.
阚昕在中国媒体界算是个很重要的人。