The Xander Zhou show was really the occasion for the boys to strut their stuff.
Above is Charles of Dong Liang with the great editor Jiang Nan.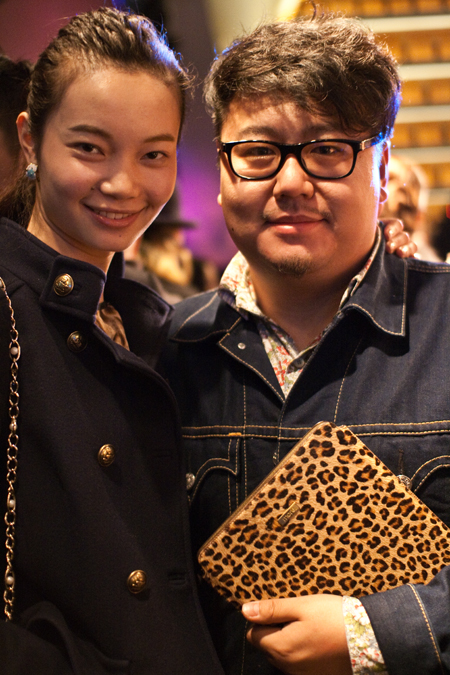 This leopard print ipad case is very much of the moment.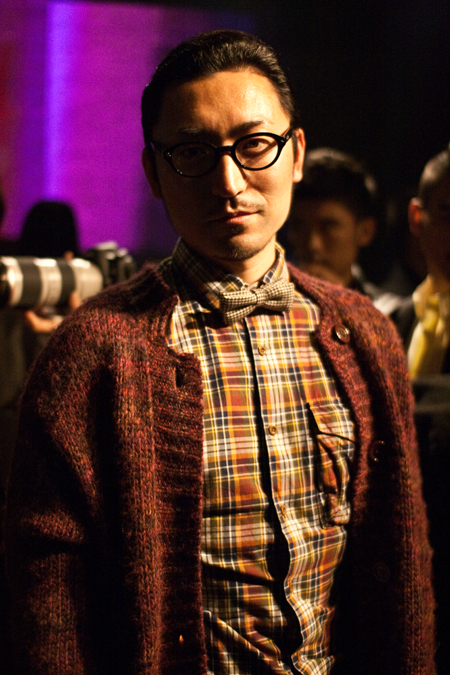 And here is a rough-hewn sort of intellectual.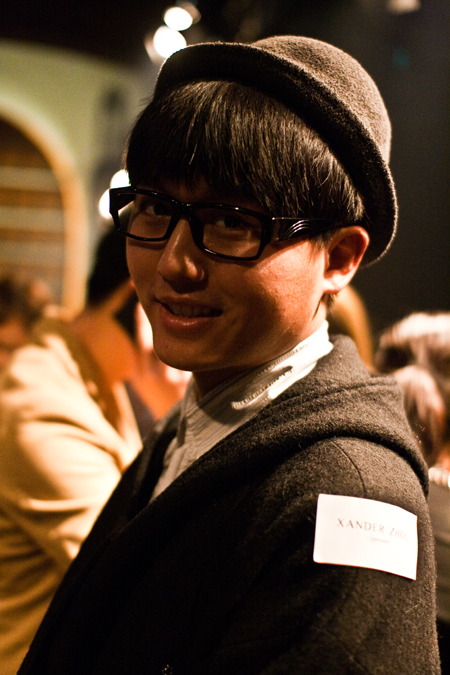 Looking back in love, not in anger.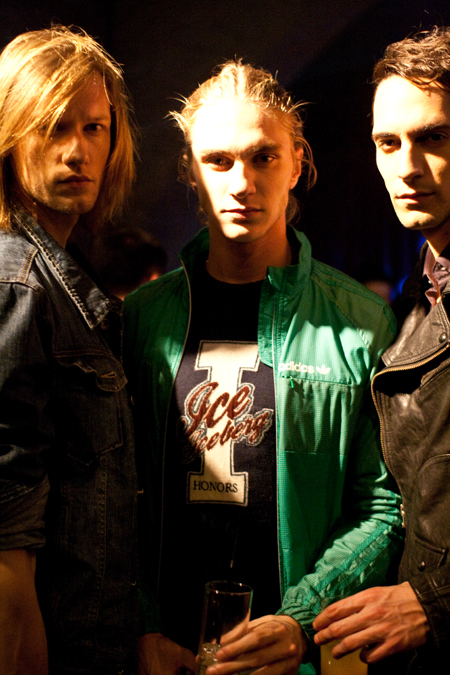 And the models. Xander was very particular about sourcing the slimmest and best looking around.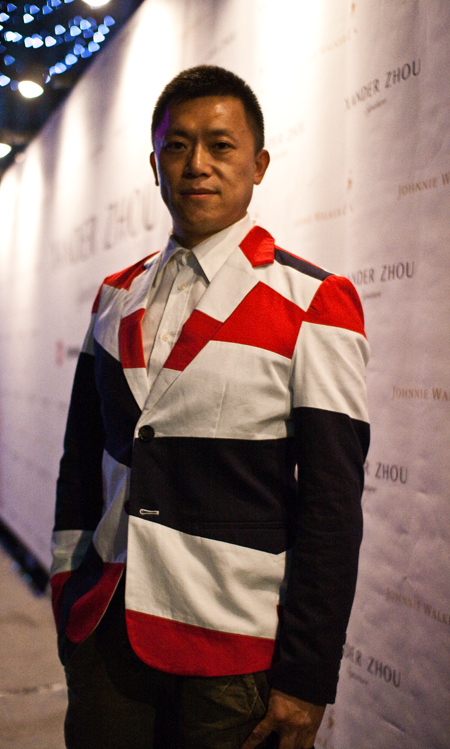 This seems a bit patriotically French.