Photos: Penn
Sorry, just taking a while getting these photos up, since I am rather busy here in Florence. Here are more boys from the CdG opening in Sanlitun.
In a sea of bitchy, shallow PR types, Tommy (above) stands out as one of the most genuine, friendly and intelligent of the bunch.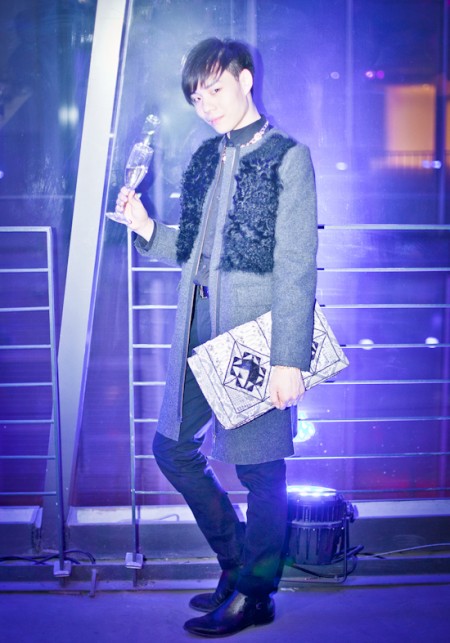 Photos: Penn
毛尼大衣和皮草的拼接,鳄鱼皮的手包,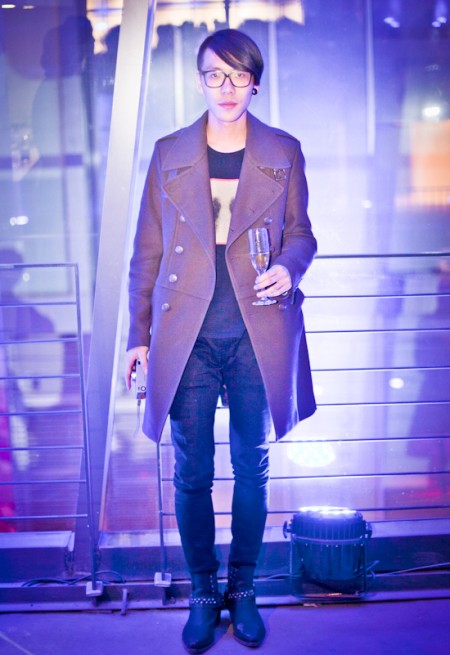 Quite the look of the international fashion-type.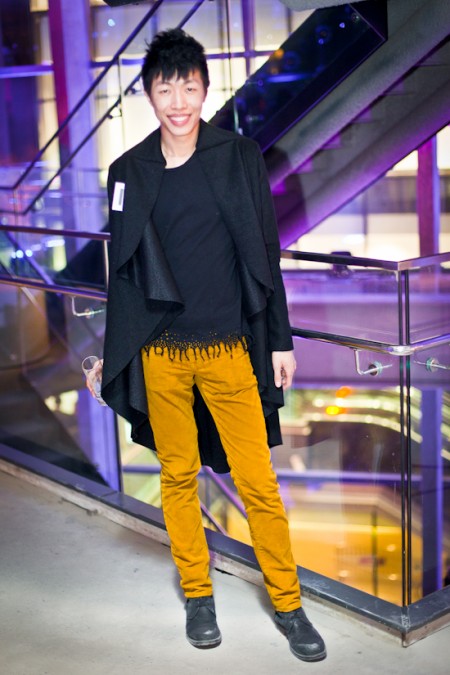 Eric is in a top he purchased on his last trip to Japan.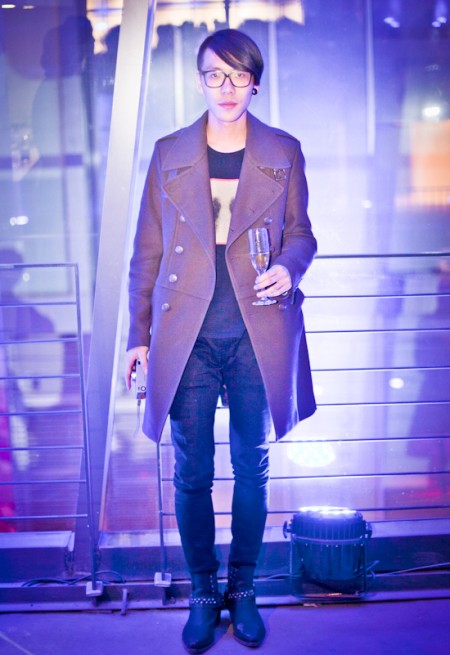 国际时尚圈子人的穿法,每个城市都会有。算是安全牌。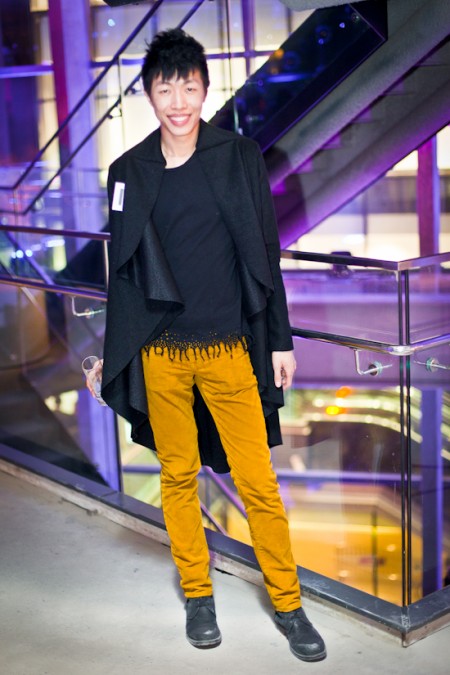 有设计感的大荷叶边大衣,是从日本买回来的。主调颜色黑色,用一条鲜艳的裤子搭配起来不会让人感觉很闷。