Last Friday, Uma Wang was presented with the Audi Progressive Designer 2011 Award at the brand's showroom located on East Chang'an Avenue. The event featured an exclusive preview of her 2012 winter collection which was started off by dancers in black dresses and slashed leather tops. The collection included beautiful asymmetrically cut heavy wool coats, dresses with a draped signature back, all-over print ensembles (a progressive trend?) as well as thickly woven sweaters paired with slim patterned pants. The fundraising auction that took place after the show sold a polka dot coat, leggings and dress for 30,000 RMB. The money will be donated to UNICEF in order to support Audi's fundraising efforts for adolescent education in China.
The organisers of the event asked the guests to "dress to impress" and they were not disapointed.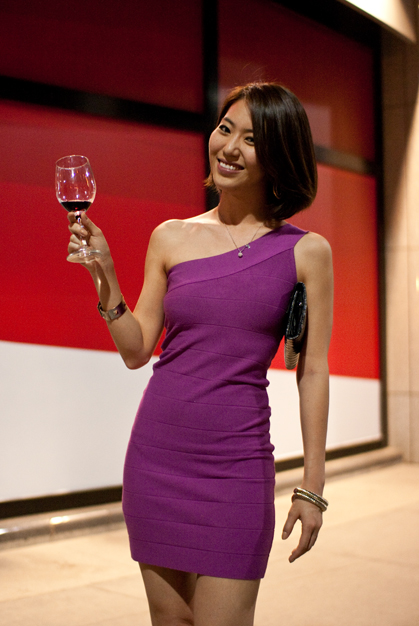 So-Ri is showing off her beautiful self in a little purple Hervé Leger-ish MCM number.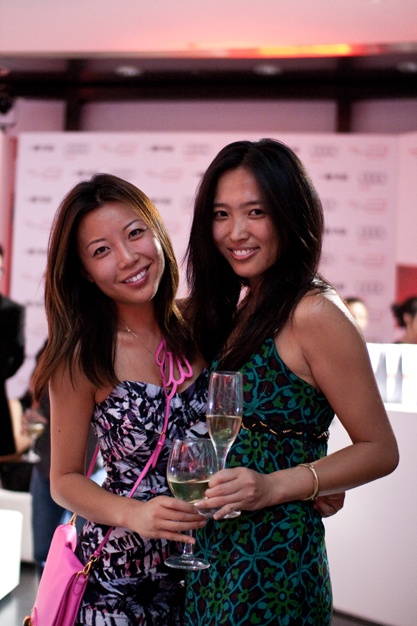 They are cousins and fashion devotees who just got back from a vacation in Thailand.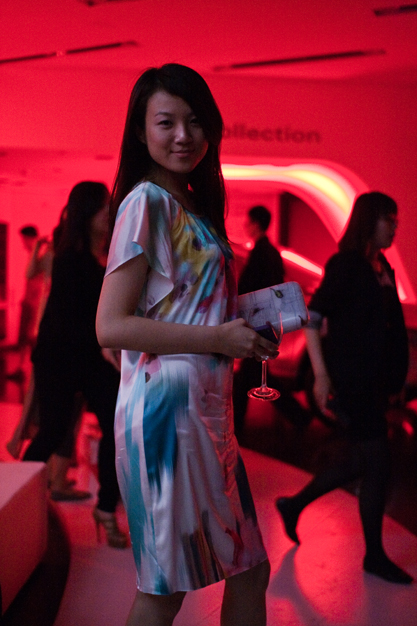 I love the watercolours of her silk dress.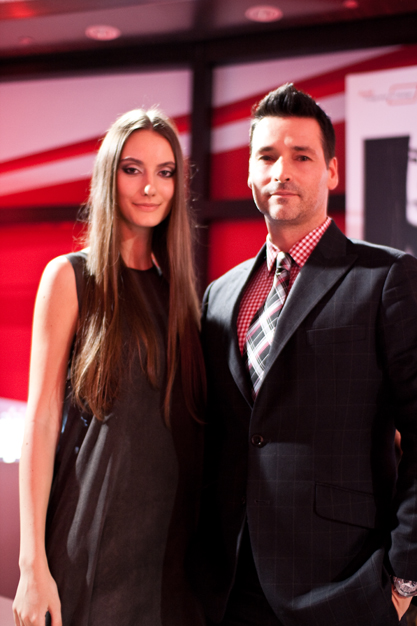 This gentleman saw no reason to check in his sport coat.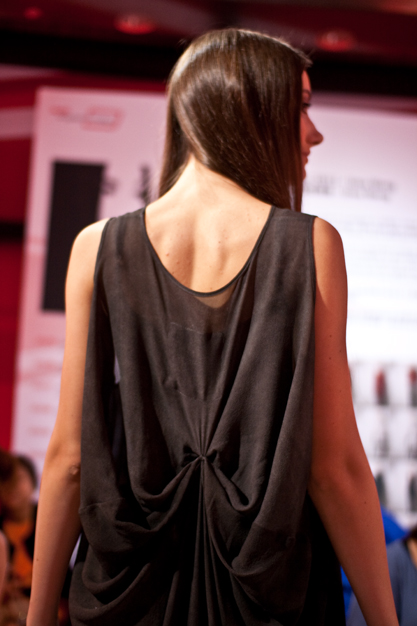 Most guests chose to dress in Uma Wang gowns and this lady's floor length dress was particularly well draped and eye-catching.