Urban Snowboarder市里的单板滑雪者
Of course there are several popular styles that rarely make it on to Stylites. Trendy sporty clothing like this is all over the place here in Beijing.
有些常见的风格几乎从来没有出现在stylites上。我一般不太会拍这样的运动穿法但它其实很流行在北京。
Aeneas Ying is Senior Consultant at IT consultancy Thought Works.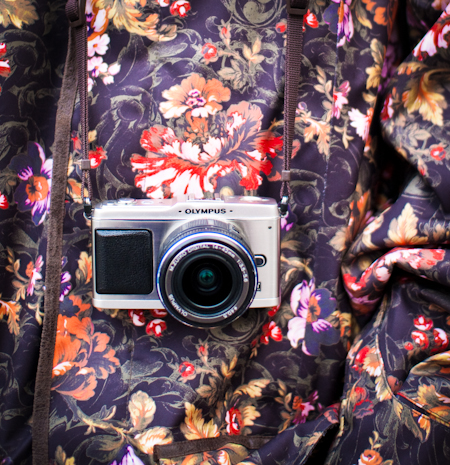 One can go directly from walking around town to snowboarding with this outfit. The trendy new Olympus means he is also ready to capture the sights of the slopes in a jiffy.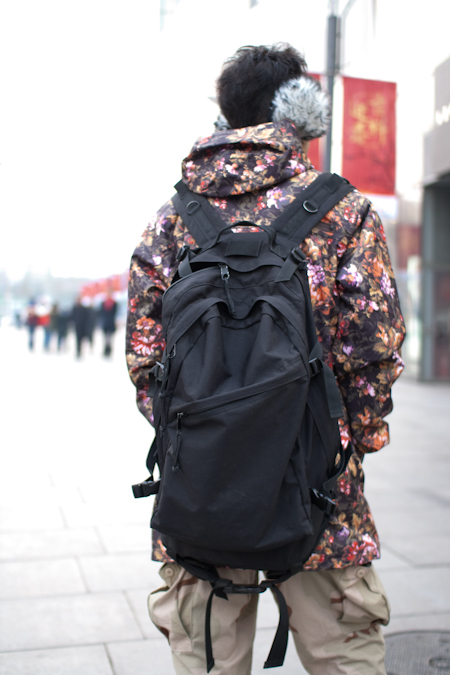 I always need space too. It saves on plastic bags if you end up at the grocery store.
邢仪伟是个高级咨询师在 Thought Works。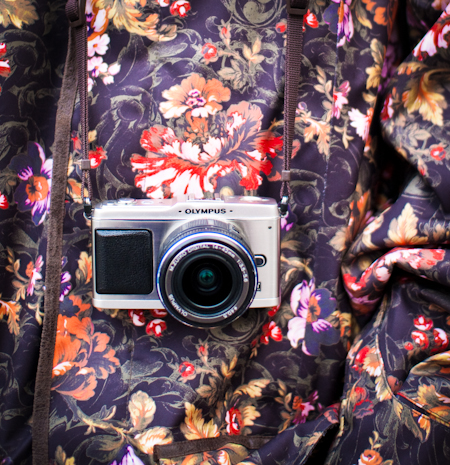 这个穿法很适合单板滑雪。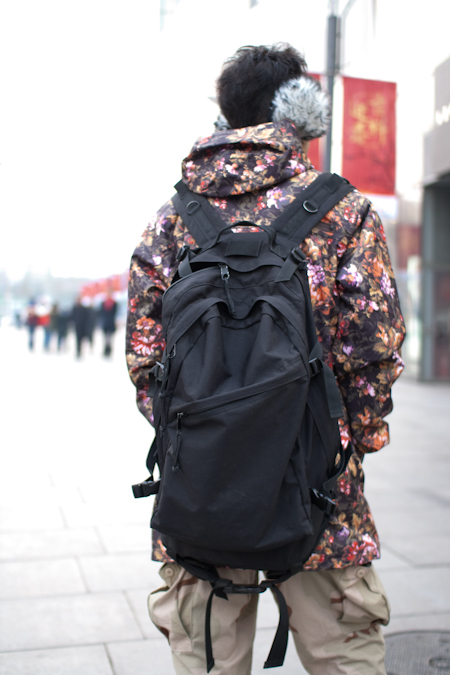 他带的东西很多。