Chaoyangmen Subway Station Blues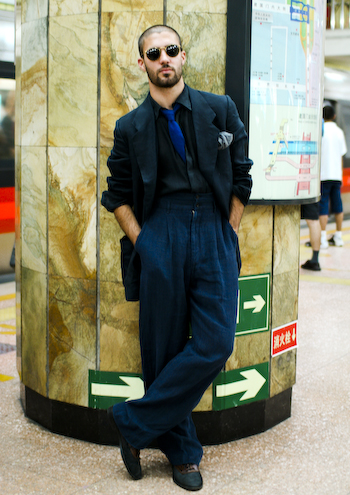 I just encountered Adam, a rather remarkable fellow who will be blessing Xicheng district with his gentle but quirky charm for the next two weeks. He is a Wushu practitioner who is, rather amazingly, just back from teaching this Chinese martial art in Shanxi. Fluent in Persian, French and English, this LA-born half-Iranian has become quite good at Chinese after just a month in this country.
The all blue, all linen (besides the gator shoes) ensemble includes a sport coat from Armani and trousers from Comme des Garçons.