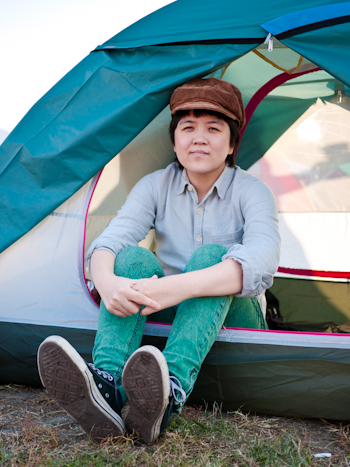 Think "music festival" and hipsters in tents may not be what comes to mind.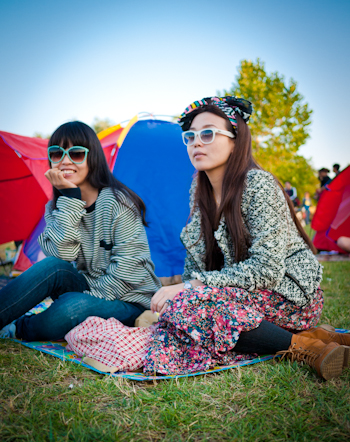 Many parties at Modern Sky Festival made sure to bring or rent a tent for the day – staying overnight was not allowed – for a variety of reasons.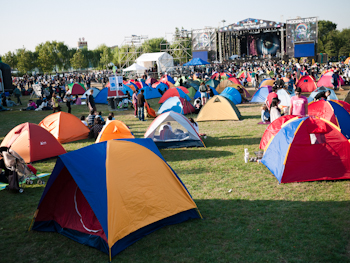 I've never been to a camping ground in China, but this scene was most reminiscent of the beaches, where the tents are often much more densely packed than this.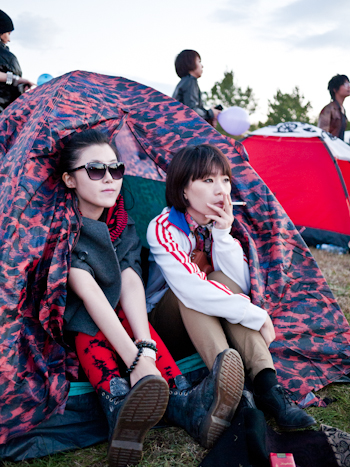 Some tents were funkier than others.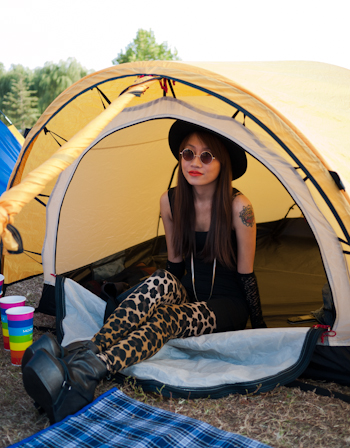 Some just contained funky people. One major purpose was for those people to avoid a sun burn.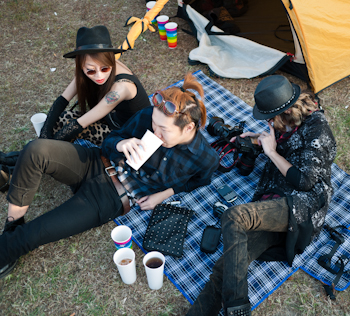 The areas around tents also were focal points of activity.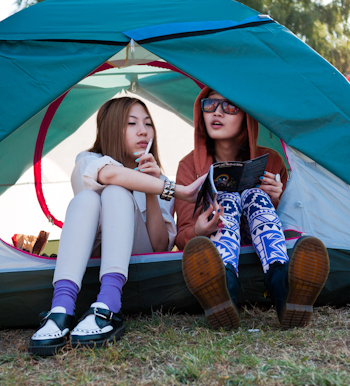 A walk by the tent entrances was always sure to reveal some of the most popular styles of the festival like graphic tights and two-tone shoes.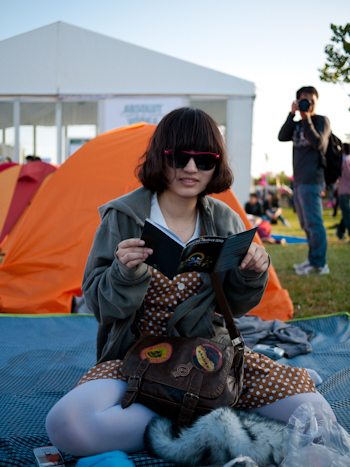 Or polka dot dresses.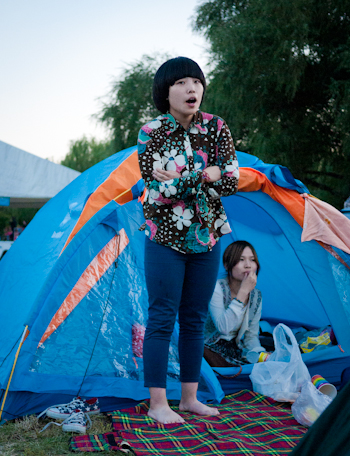 It seems a bit like getting a private room at a karaoke parlor or restaurant – also extremely popular practices in China.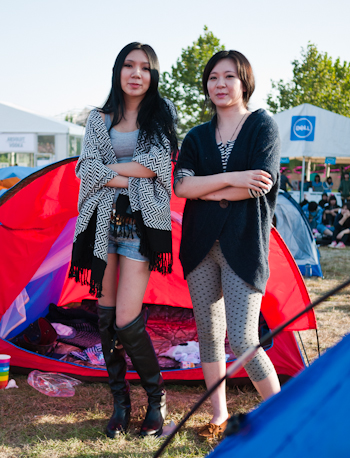 The tents also offer escapes when the audiences tire of preening.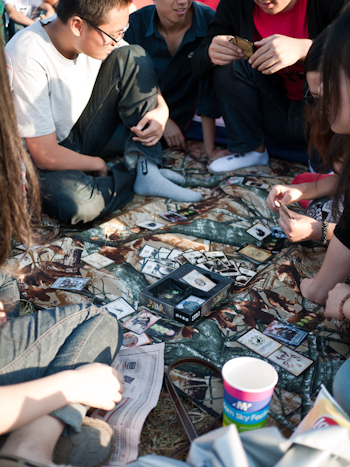 And there was often a game of cards going on outside the tent doorstep.