At Intro Electronic Music Festival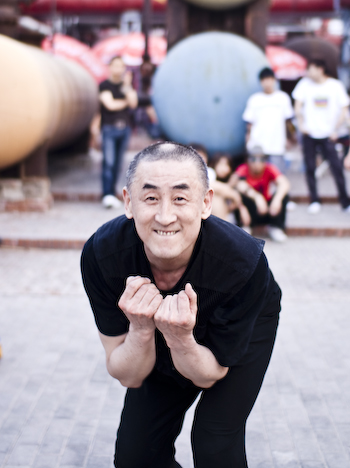 Organized by Acupuncture Records, Beijing's largest outdoor electronic music festival, Intro, was at D-Park in 798. There were a larger portion of foreign attendees than at indie-focused Strawberry Festival.
由国内先锋电子音乐团队针刺疗法(Acupuncture Records)主办的北京最大的户外电子音乐节INTRO于22日在798里的751时尚设计广场D-Park举行。这次参加该音乐节的外国人比参加草莓音乐节的外国人要更多。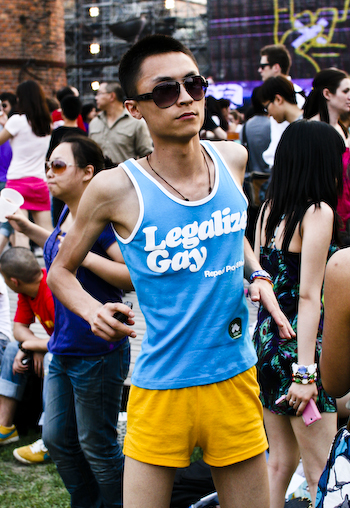 There were shirts with all sorts of messages.
人们的T恤上传达着各种各样的信息。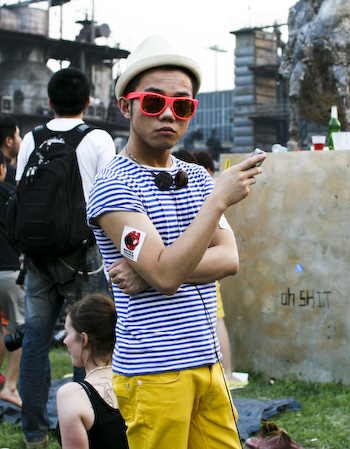 Yellow and blue was in evidence.
黄蓝的搭配很打眼。