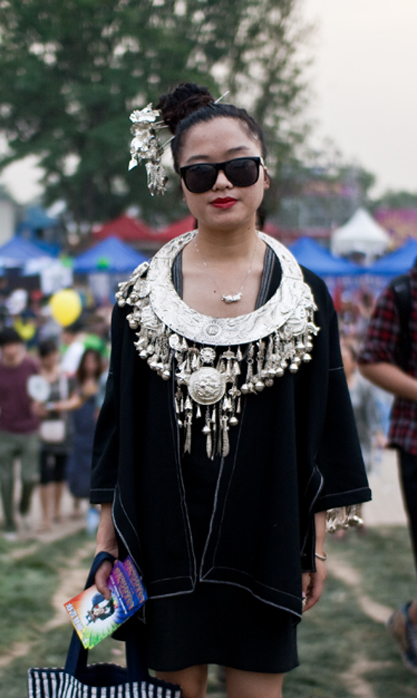 Text and Photos:Suzy
This is not the sort of look one expects for a music festival. Luo Qiang, English name Lucia, works in the arts for this organization.
Although the crowd wasn't as funky as at the other festivals, the ususual patterns and bright colours prevailed.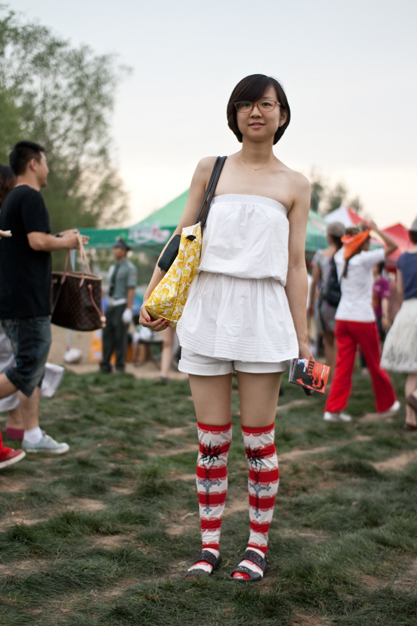 A great pair of socks can make all the difference.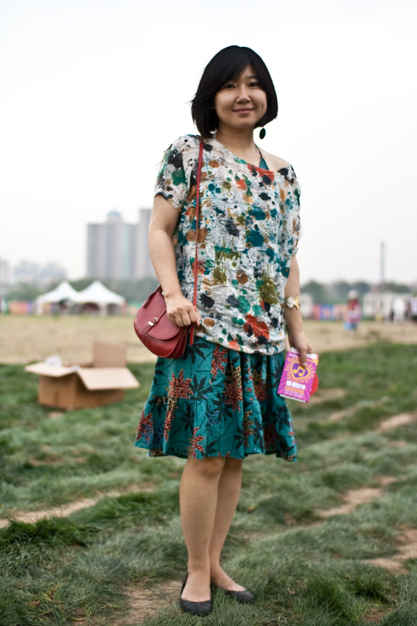 Lovely Ria kept it colourful in flower prints.