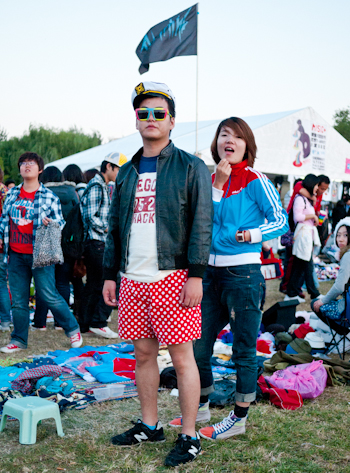 The Modern Sky Festival also had a bazaar hawking cheap but hip wares, from nerd glasses, to vintage ties, to the omnipresent Feiyue Sneakers.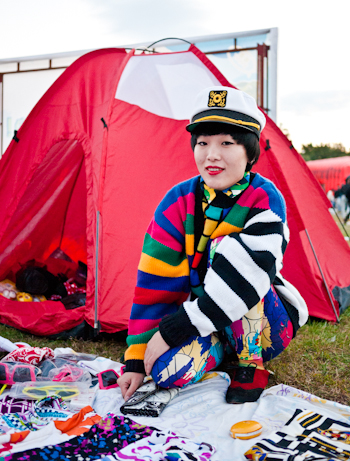 This merchant is wearing the same sailor's hat.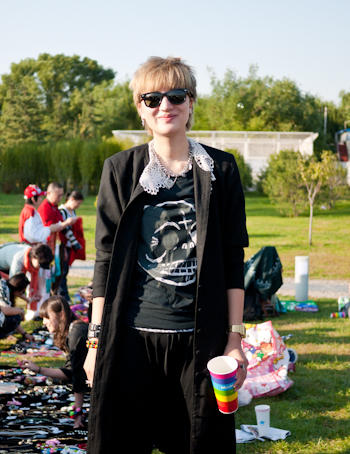 This vendor's knee-length coat has a lace collar.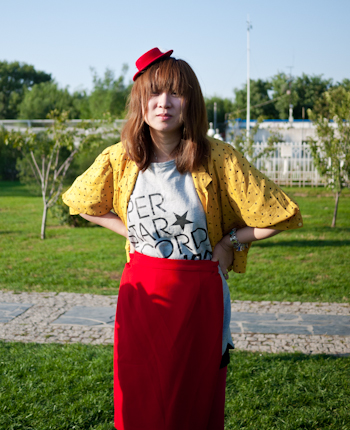 Finding a skirt to match her hat.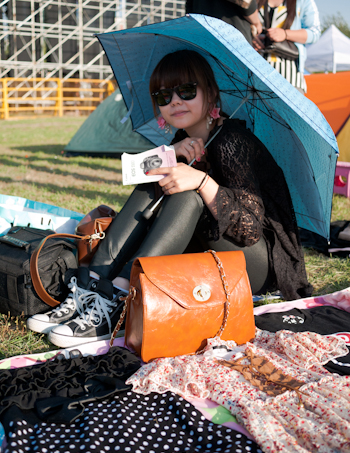 Reading a camera manual.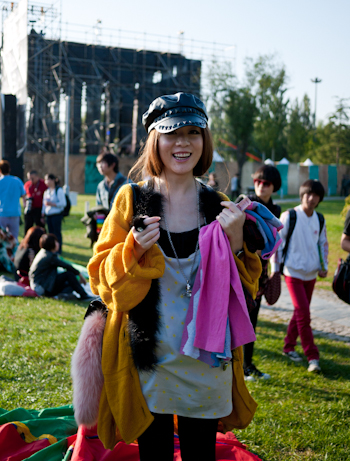 Color was the name of the game for most of the products on offer.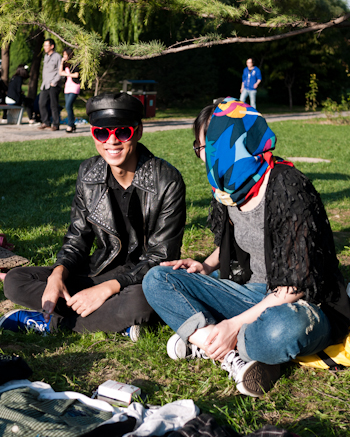 If only the sellers at every market were like this.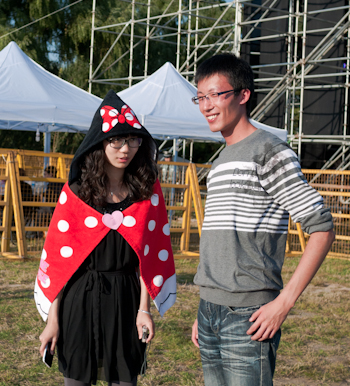 A day of many sales?