I just wanted to tell all our loyal readers that there will be progress soon. We have a web specialist working on trying to resolve the glitches on the site and things should be up and running soon. In this period, we are also trying to imagine new directions for the site over the next few years.
In other news, Stylites has a feature, photographed by Suzy, in Aritzia magazine. These are some great profiles of the kind of bohemian Beijing girls that have been appearing here over the years. These bold girls are not afraid of color.
Also, please "like" the new Facebook page of LifeStyle magazine.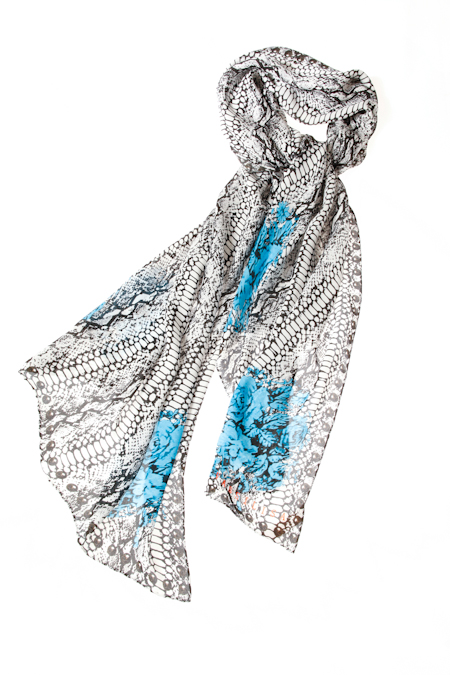 The wisest of the creatures in the Chinese zodiac, snakes strike quickly and accurately, invariably taking all by surprise. As we enter their year, those born under this sign will need an accessory representative of their refinement and mastery of complexity. These limited edition print scarves in delicate silk are from British label Vassilisa, which takes its name from a fairytale Russian maiden whose beauty and skills at weaving fabric captured the heart of a prince.
Even those who are not snakes themselves should celebrate the year with something scaly. The blue version is here and other colors are here, all from go-british.com, online purveyors of all that has the whiff and feel of England.
---