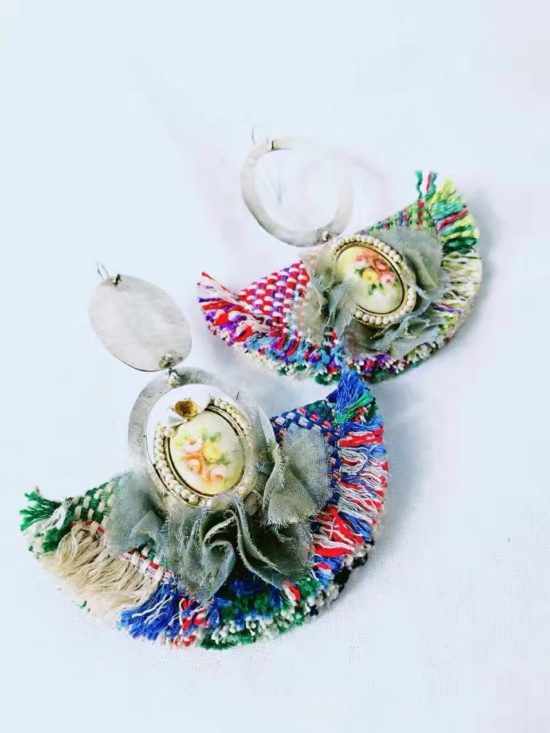 China's leading secondhand and consignment shop, Shanghai-based Pawnstar, focused mostly on contemporary fashion, but upcycling is one of the more unique things that this platform offers. Locally-based independent designer Shen Tian, whose English name is Nisa, works exclusively for Pawnstar on upcycling, often right on the second floor of the Clement Apartments.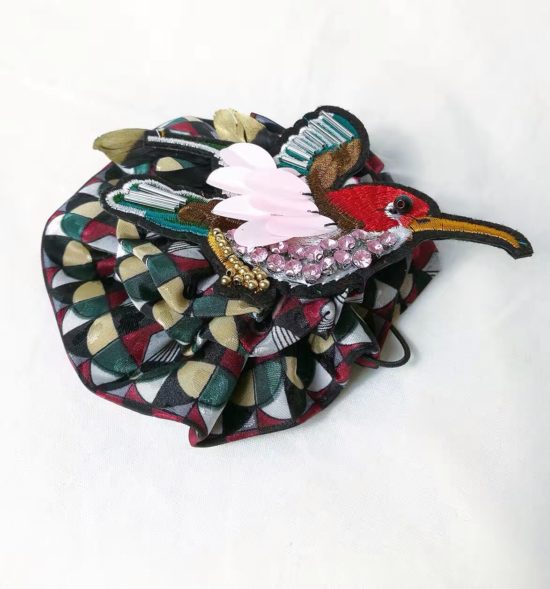 This post contains some images of some of recent items created by Nisa. All of these items are completely one-of-a-kind. Above is a fascinator made from a combination of a necktie and other items.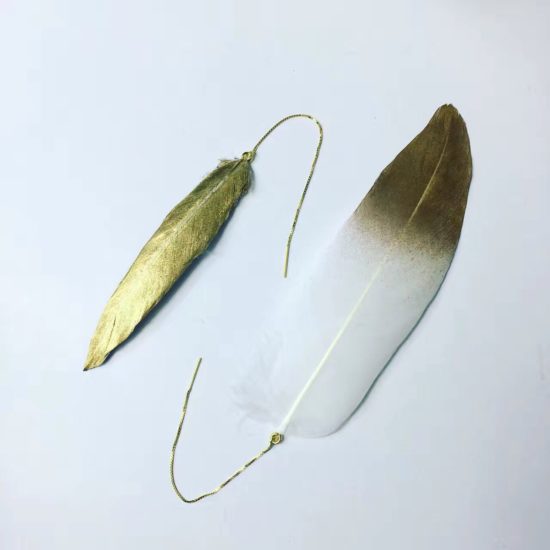 These are earrings using feathers.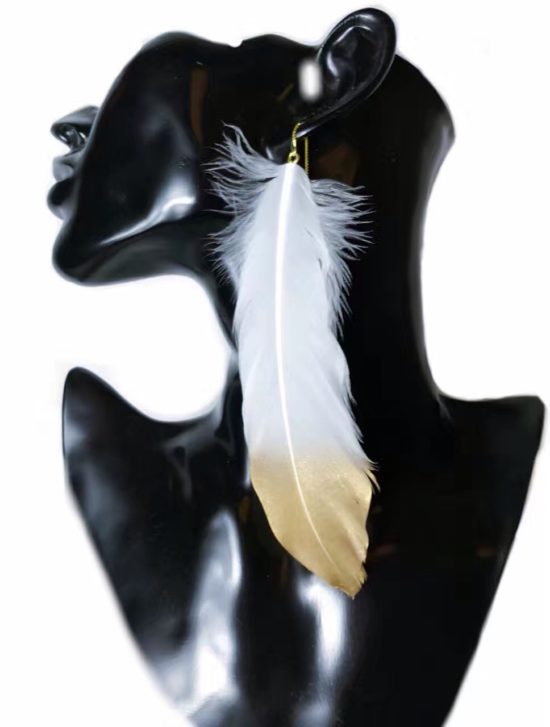 And below is another one of them.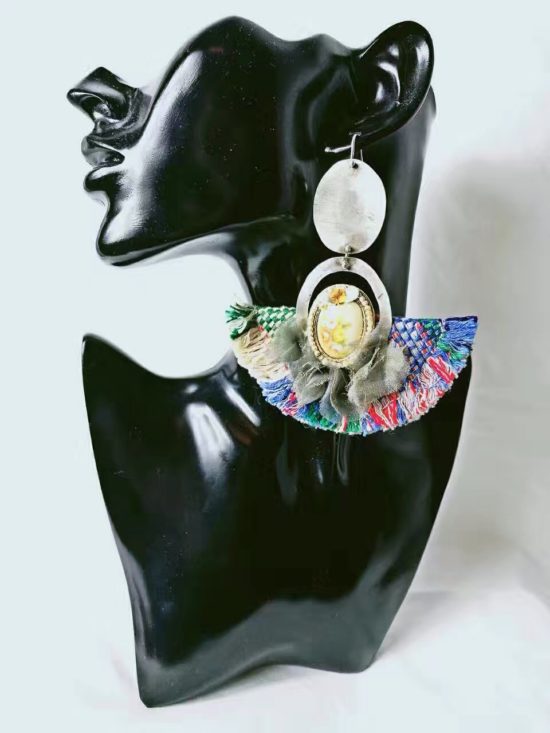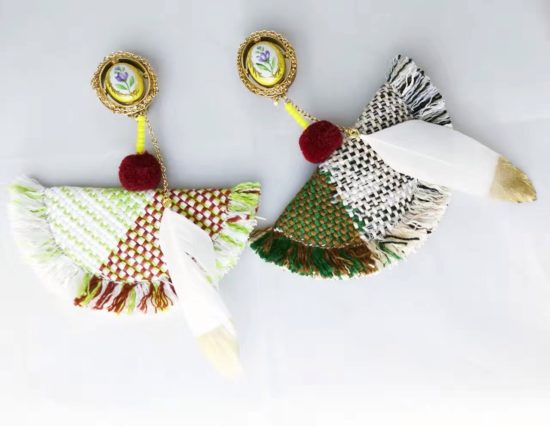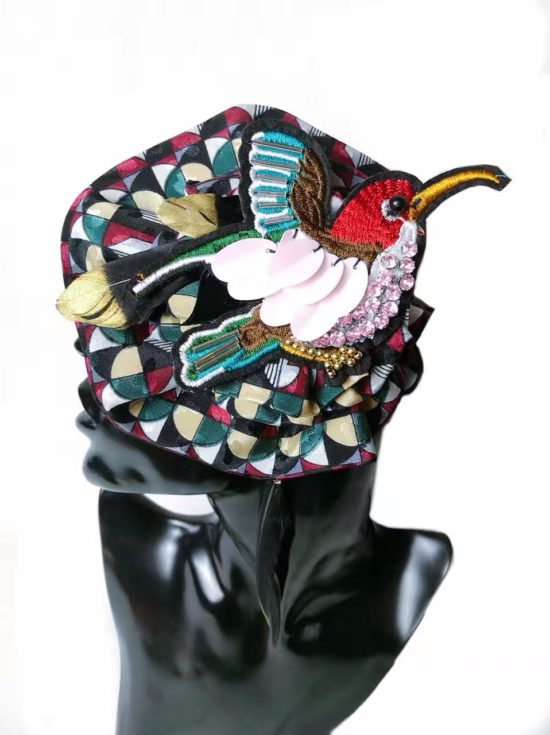 And another image of the fascinator.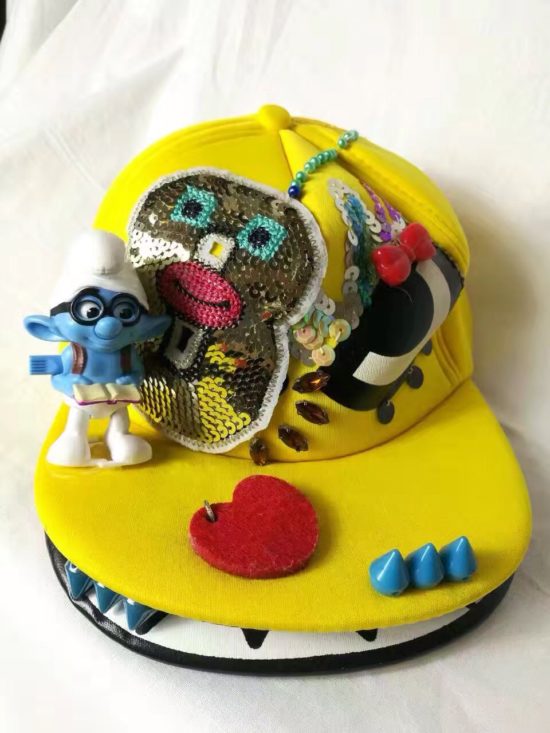 This and many of the other upcycled hats use toys, beads and other knick-knacks.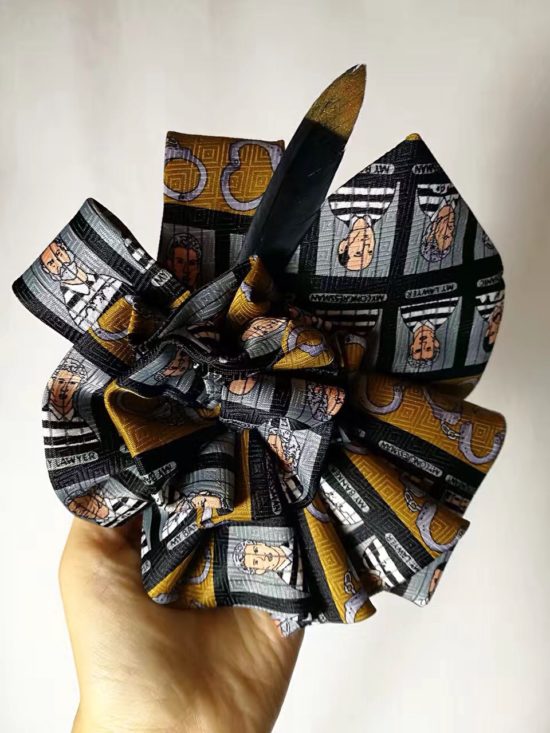 This is another upcycled headdress.  We have quite a few in this type of style that use silk ties.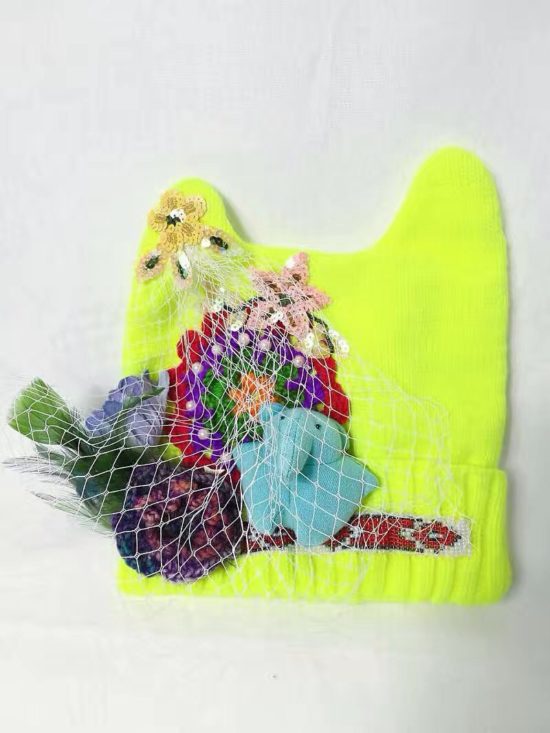 This is a rather cute sock cap.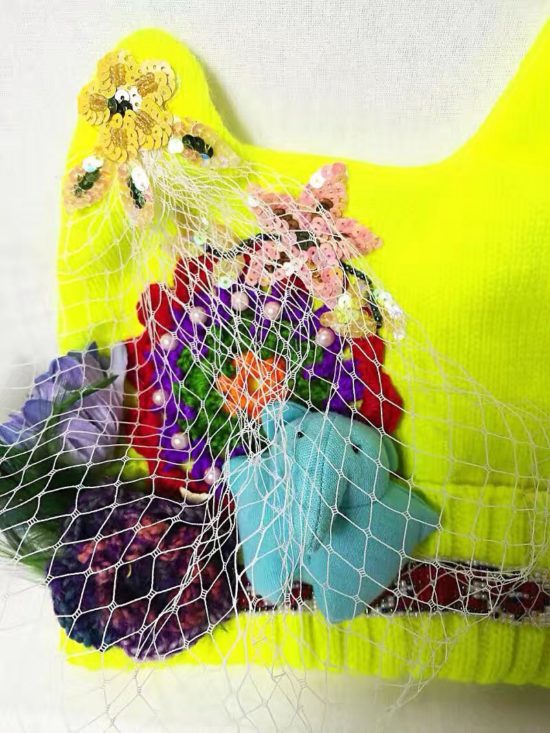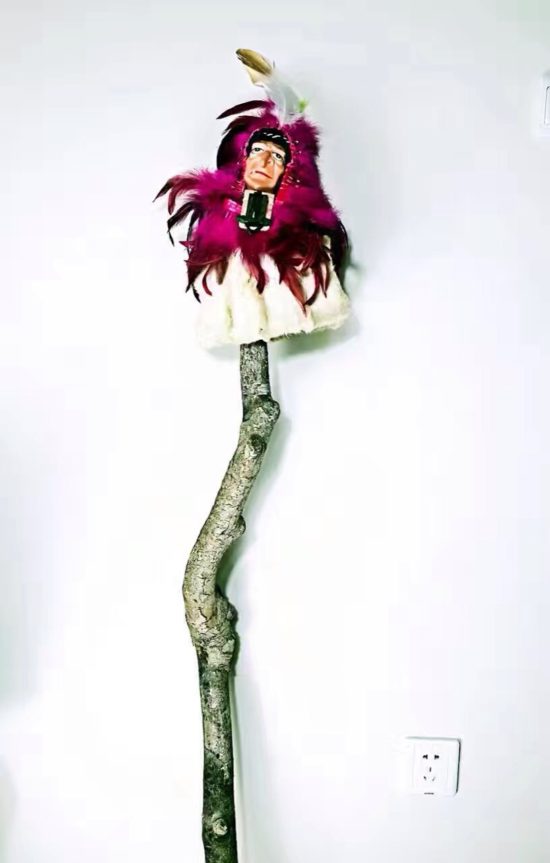 And this is a hat that uses an Indian head.