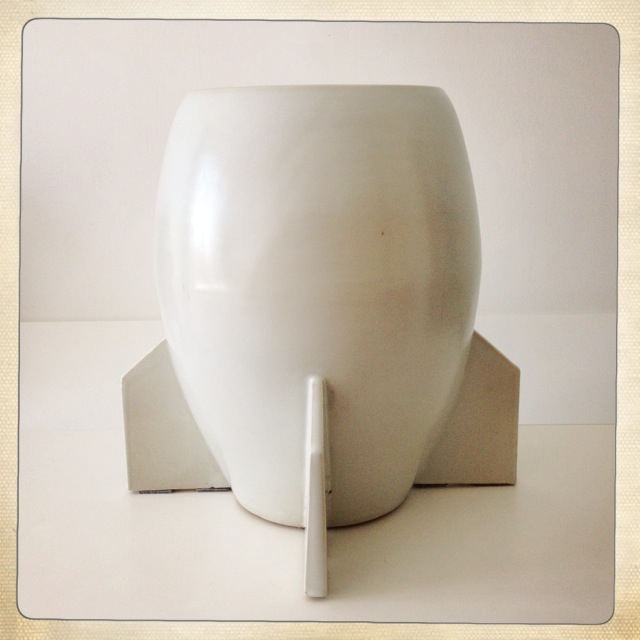 Thanks a lot to Gautier Chiarini, designer and founder of the ChairMan, for donating his Excelsior Chair, to the charity auction tomorrow at Mesa with proceeds going to Free Lunch for Children. Made in Jingdezhen, Chiarrini calls the Excelsior "a tribute to the Chinese millenary craft of porcelain making with an anachronistic foreign concept of space. It is a prototype of a series of numbered chairs to be released this spring."
The grand opening of Mesa on March First will be Beijing's first dazzling party in the Year of the Snake (sorry Dior!). In addition to free flow wine, cocktails, beer, tapas and desserts, the event features a live jazz performance by Phillipe Mege and a charity auction with proceeds going to Free Lunch for Children. Bidding is on items donated by the Four Seasons Beijing, D-Sata, the Chair Man, and others local designers, wine distributors, and retail outlets.
Stylites gets a mention in this WSJ piece and the accompanying News Hub video. Interestingly, this is the photo they chose to represent Beijing street style. Some of my friends seem to think that this was just an earthier version of Tokyo (土版的东京).
Thanks to journalist Christina Slattery for the coverage.
Stylites Partner Suzy will have photos on display at a event called No More Mono. It will be a great chance to see photos from this blog in printed form. Mono is short for Monoculture. More information here, from Douban.
The opening aperitif is tomorrow (Friday, Feb 22) at 19:00 in the LD Design Center (东四十条94号 ). Tasty, locally produced and "as organic as possible" food from Laura Fanelli's 'The Veggie Table' will be served as well as one of the only very good cheeses made in Beijing by Yang Liu's 'Le Fromager de Pékin'.
Photos: Eric
My dear friend photographer Eric Gregory Powell, famous for his work for Monocle, Wallpaper and other major publications, joined Jeffrey and I for some drinks at Jeffrey's bachelor penthouse the other night. Jeffrey made some delicate gin cocktails including the Aviation and Last Word. It's good to have a friend who always has Maraschino and Chartreuse on hand.
Eric decided to shoot a few images of Jeffrey in his Senli and Frye suits. The one above is in Shandong silk that works nicely as a separate, something that cannot be said for many suit coats. Jeffrey also has a suit like this in rust.
Posted on February 9th, by stylites in Uncategorized.
No Comments
Stocks in Swiss watch brands plummeted yesterday as the Chinese government "banned advertising for luxury brands". The luxury brands are again a scapegoat for the government. There have been several big announcements like this over the last couple years. Above all, these produce a great deal of confusion for both consumers and the luxury brands because they are never well-defined and that reflects the reality that they are more of publicity stunt than anything else. The comments online seem to mostly be mystified. No one except the owners of stock in Swiss watch brands seems sure of what a "luxury good" is, for the purposes of this law. I think last time it was advertisements in public spaces that were prohibited. I still see them in airports and other somewhat higher end locations, so I'm not sure what it means. This new regulation applies to TV and radio. I saw that some the reports in Western media didn't seem to make this distinction. There was no mention of print and online. The online commentary I have read in Chinese was predicting a continued switch into these realms by LV and … Read More »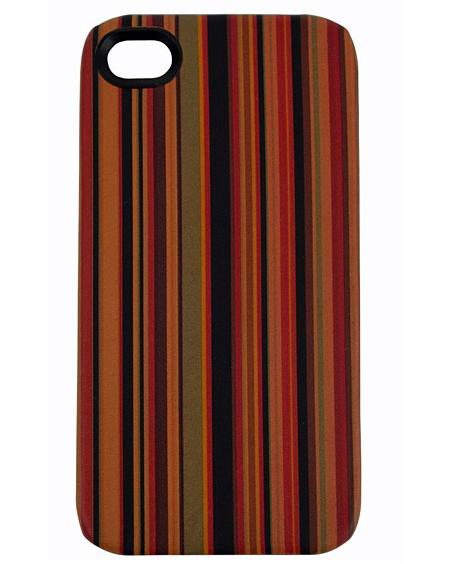 Release inner rainbow with this Paul Smith swirl molded case made just for that brand new iPhone 5 available here. The grained leather coating with the designer's iconic stripes will show the owner to be as playful and quirky as his phone is functional. This is the perfect Valentine's Day Gift for the man who has everything including a naughty little child trapped inside of him.
Just another update: We have the technical team working on the site and the viruses and no-comment situation should be resolved within the next week. Thanks again for your patience and Happy Year of the Snake! Here is a perfect gift idea for this occasion.
---