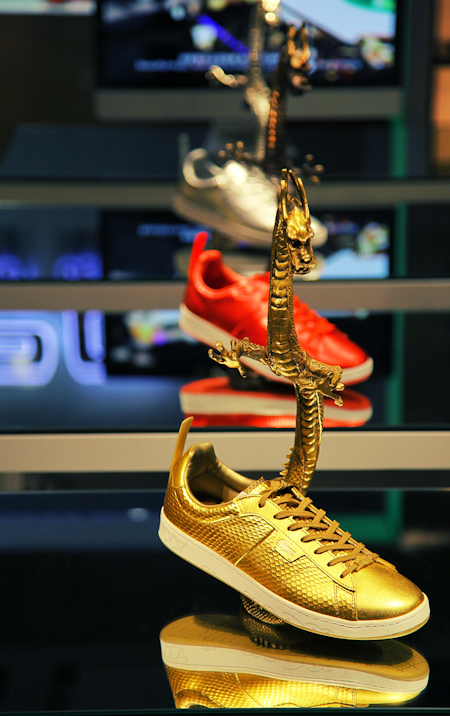 In collaboration with mainland street style boutique New Project Center (NPC), French apparel company Lacoste has released their take on the iconic Broadwick trainers to commemorate the year of the dragon. Aside from celebrating the mythical zodiac, it's also noteworthy that this is the first Mainland Chinese brand to partner with Lacoste. Shiny leather scales coat the shoe, while other dragon motifs decorate the in and outsole. The 500 limited edition pairs come in red, gold, and silver – traditionally auspicious colors in Chinese culture.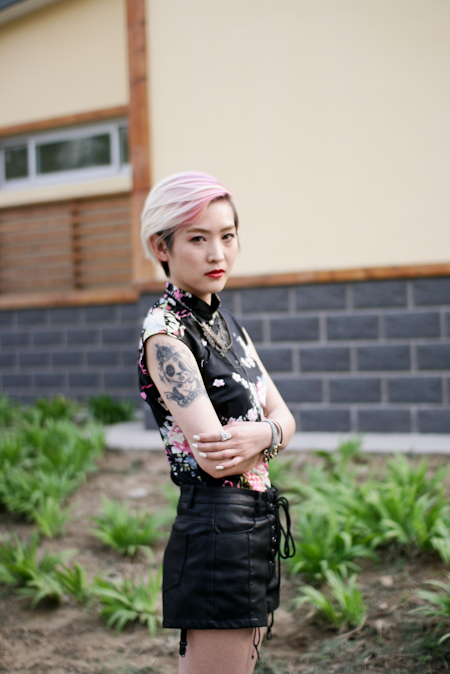 QueenD is the Assistant Editor in Chief at LinkChic.com.
Photo: Suzy
In Jam Bar, somehow this makes me think of Africa.
Photos: Suzy
The tee-shirt is not from Plastered, but those do look like band-aids on her shorts.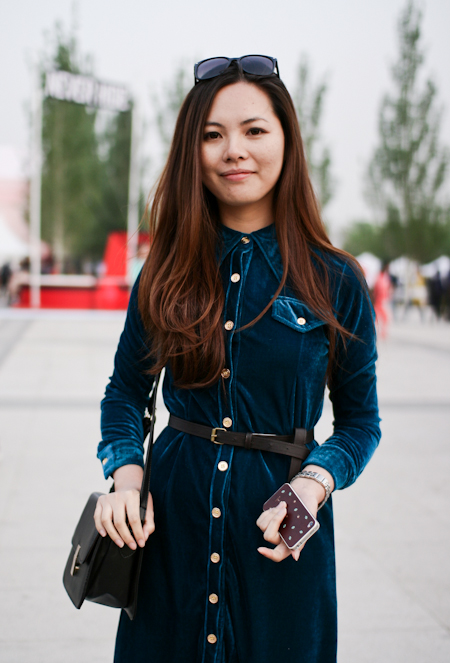 Photos: Suzy
Or would this qualify as crushed velvet I wonder.
Photo: Suzy
If I am not wrong, the person in this picture has already changed her hair color.
My friend New Yorker Buyun, whom I met in the hutongs, just wrote a piece on the development of secondhand consumers and merchants here in Beijing for the online magazine Odalisque. Some Stylites images are used in the articles.
Photos: Suzy
I might have a dress shirt made in this material.
I was recently guest editor for one of Beijing's English language magazines, Agenda. It was great having another opportunity to work with True Run Media. The first magazine that ever carried images from Stylites was The Beijinger, their flagship publication.
Photos: Suzy
She bought her dress at Triple-Major.
Photo: Suzy
On Gulou Dongdajie, he had just attended the flea market at Jam Bar.
Photos: Suzy
How delightful! We need far more flower power.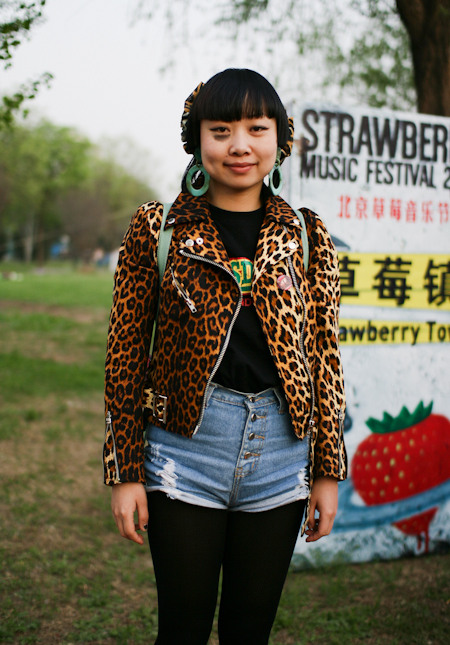 Photos: Suzy
There is always an overload of photos after a music festival, so let me apologize for the sheer number of images from Strawberry as compared the normal volume here. There is just no other place in Beijing where one can see so many hip youths in notable attire.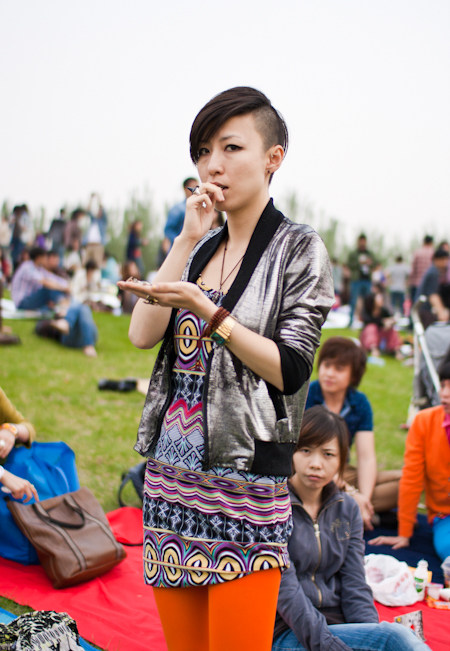 Though I think she may be eating seeds rather than nuts.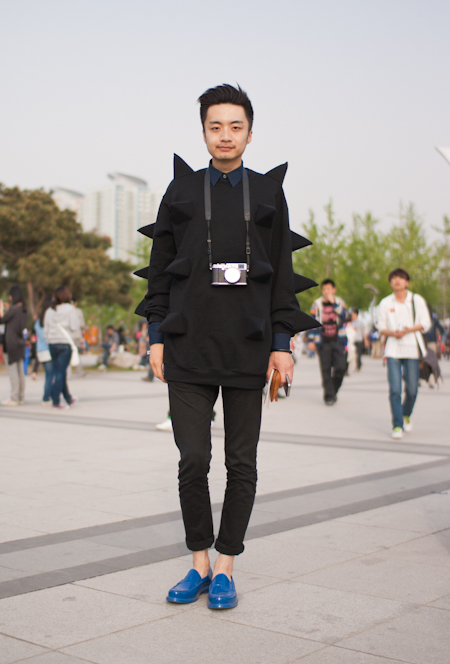 Photos: Suzy
Here is famous young author Yuan Yuan, who now works at Modern Media, wearing a top purchased at Triple-Major.
---