MovingCities, commissioned by Dutch Design Fashion Architecture, recently released two extremely comprehensive reports on fashion and design in China. A made a very minor contribution of an essay and photos, some of which can be seen on this recent notification they put up for an event in Shanghai.
These guides, essential reading for anyone interested in design or fashion in China, can be downloaded here. You will be an expert after reading these.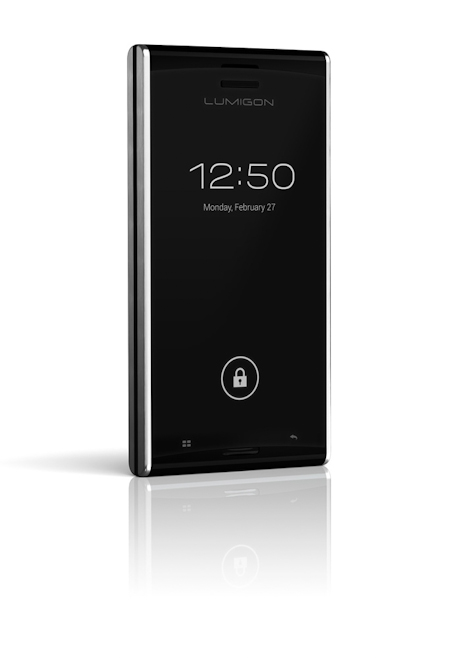 Stylish people are a bit tired of iphones. Their seeming inescapability has started to grate. T2, a polished Danish smartphone in stainless steel and glass, might be a good alternative for those hungering for something that combines functionality with aesthetics.
The universal remote control lets users operate electronic equipment at home at a range of up to 20 meters and T2 can even recognize user's gestures, meaning menus can be navigated by just a wave of the hand holding the device. Audio by Bang & Olufsen ICEpower® is also top of the line. By electronics design firm Lumigon and operating with Android, T2 will be available in selected markets in Europe and Asia by the end of 2012.
Photo : Suzy
Here is Juli outside Maison Boulud on after the recent COS fashion show. The first COS store in Beijing will be opening at Parkview Green, one of the latest shopping malls in the city.
Photo : Suzy
Ah the Givenchy dogs resurface! This time the setting was the COS show at at Maison Boulud.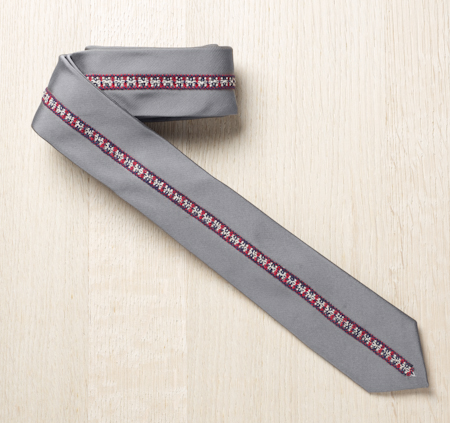 Founded by designer Jackie Villevoye, Jupe by Jackie is a new Amsterdam-based brand that specializes in ties and bow ties.
Relying on India's expert hand-embroidery needlework, Jackie focuses on individuality, quality, and subtlety rather than loud prints and patterns; classic silhouettes in impeccable color combinations are simply embellished with minimalist designs like flowers, lines, and borders.
You can get Jupe and Jackie at this website and now at Colette in Paris.
In this article for Foreign Policy, I mourn the passing of the nerd glasses from the faces of China's leaders. It is the end of an era.
Pipes and ducts are the best thing about Beijing's 798.
This slightly intimidating duo is studying fashion design.
Here are some more photos of people waiting around before shows at Mercedes-Benz China Fashion Week.
This photographer and stylist was out in full grandeur by the various contraptions at 798 during fashion week.
Well-known actor Li Chen is wearing a suit from the same collection of Simon Gao that he was watching from the front row. The material is 100% silk and the pattern is something of a polka dot, though I am looking forward to having the opportunity to see it up close in the workshop.
The presence of Simon Gao on the Mercedes-Benz China Fashion Week schedule was notable because have not previously been younger, hipper designers represented at the event. The tendency had been for figures like Xander Zhou, Zhang Chi, Vega Wang, etc. to do their own events off-location either during the Week or at other times of the year. Most of the designers that show at China's premier fashion week are from larger and inevitably far dowdier brands, design schools, or just people who seem to have really good connections with government.
---